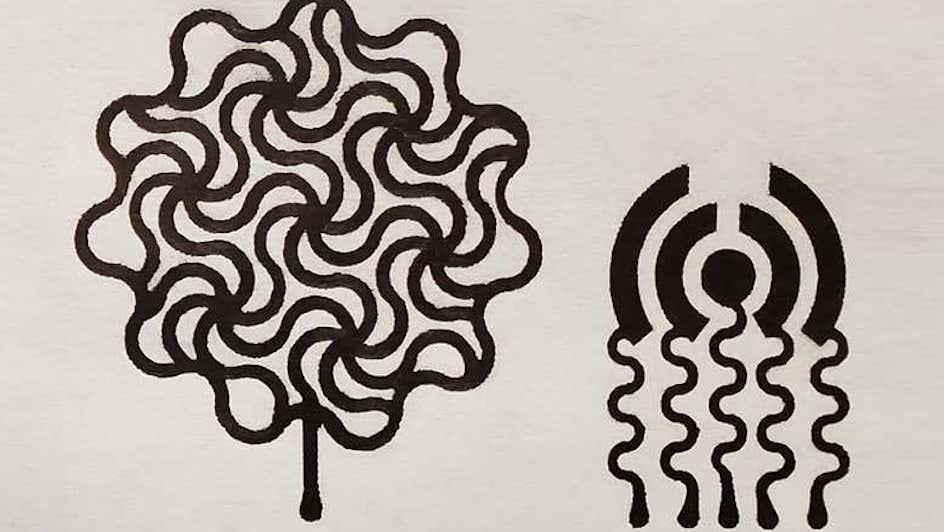 Tattoos: Skin-Deep Illustrations Go Electronic
Ever wanted a tattoo that did more than show your heart on your sleeve, like showing the actual condition of your heart? A study at the University of Missouri (MU) has discovered that simple illustrations might offer advances in medical science.
The researchers developed electrodes made from pencil sketches on paper which, when applied to skin, can pick up the body's natural electrical signals.
The pencils' graphite is conductive, meaning it can capture the bodily signals, and the mesh-like geometric patterns sketched can record information – not unlike an electrocardiogram recording one's heart rate and respiratory rate.
Zheng Yan, lead on the study and assistant professor in the College of Engineering at MU, commented on how conventional biomedical monitoring is "typically complex and expensive to produce."
He cheerfully announced: "In contract, our approach is low-cost and very simple. We can make a similar device using widely available pencils and paper."
The research team believes that the technology could have immense potential, especially with personalised health care, education, and remote scientific research.
Professor Yan commented that the group's next step would be to further develop the biomedical components to include measures such as temperature, electrophysiological and biomechanical sensors.
Image Credit: Source