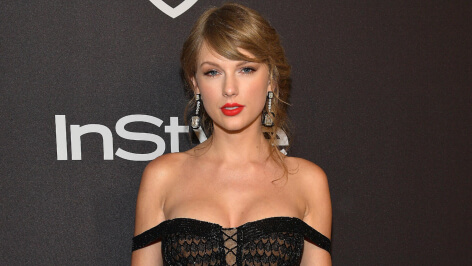 Taylor Swift's Stalker Sentenced to 6 Months
Roger Alvarado, the man who in April last year broke into Taylor Swift's New York townhouse and took a nap, has been sentenced to six months in jail.
According to reports, Alvarado broke into the "Trouble" hitmaker's townhouse on 20 April, using a ladder to climb through one of the property's windows.
After a neighbour reported a burglary, police officers found the 22-year-old man sleeping in Swift's bed. He had also used her shower. Swift was not home during the break-in.
This was the second time that Alvarado had been arrested at the same address; two months prior, he was arrested for trying to break down the front door with a shovel.
Appearing in Manhattan Criminal Court on Tuesday, 5 February, Alvarado pleaded guilty to charges of criminal contempt and attempted burglary.
After serving his sentence, he plans to return to Homestead, Florida, to serve a further five years' probation. He is also expected to complete a mental health program.
Image: Taylor Swift. [online image] (2019) sourced on 07 February 2019 from: https://peopledotcom.files.wordpress.com/2019/02/taylor-swift.jpg