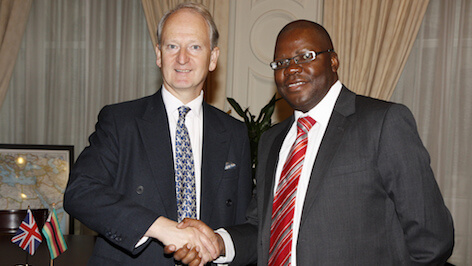 Tendai Biti Facing Charges of Post-Election Violence
Former Zimbabwean finance minister and opposition leader of the People's Democratic Party, Tendai Biti, recently appeared in court on charges of stoking post-election violence. The court case is widely seen as a litmus test for how President Emmerson Mnangagwa will treat his opponents.
Biti was deported from Zambia back to Zimbabwe on Wednesday following a failed bid for asylum. The move was lambasted by the United States, while his prosecution has sparked international outrage.
The 52-year-old has been charged with falsely and unlawfully announcing Nelson Chamisa as the winner of the 30 July election results.
Emmerson Mnangagwa's election win has been considered fraudulent by many, and is set to be challenged in the country's Constitutional Court on Friday.
Biti could face 10 years in jail, a cash fine or both if found guilty. He was released on $5 000 bail and will return to court on Friday.
He went into hiding after six people were killed during violent crackdowns of post-election protests.