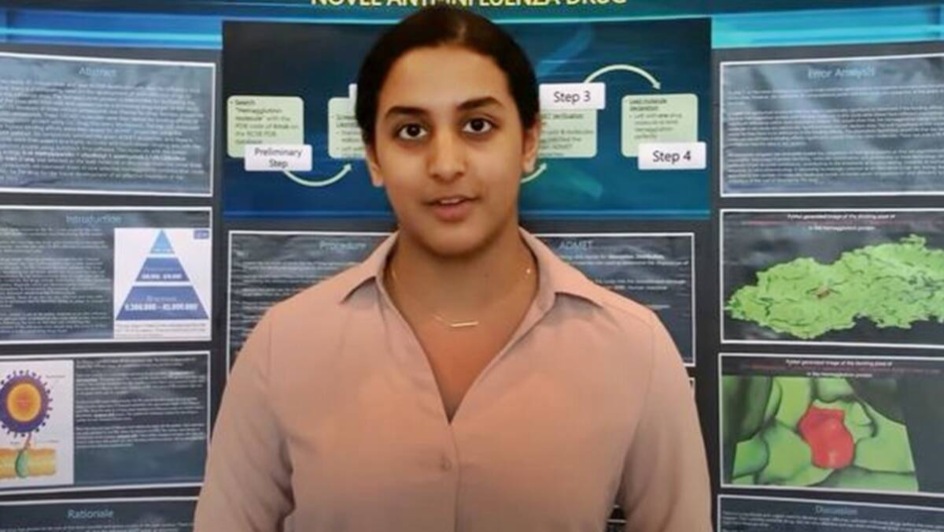 Texan Teen Makes Breakthrough in COVID-19 Research
With the world in the midst of the coronavirus (COVID-19) pandemic, a teenager from Frisco, Texas, has offered a glimmer of hope in the form of a brilliant scientific breakthrough.
Using high-tech software, 14-year-old Anika Chebrolu screened millions of small molecules for their potential as therapeutic drugs, as well for their binding ability against the spike protein of infections such as influenza.
As a result of her research, Chebrolu discovered a molecule that can selectively bind to the spike protein of COVID-19.
The molecule's properties have the potential to bind and inhibit this viral protein, which could stop COVID-19 from entering human cells. Medically speaking, it could become a viable drug target for the treatment and subsequent cure of the virus.
For her discovery, Chebrolu was named the winner of the 2020 3M Young Scientist Challenge, a competition for American middle-school scientists. In addition, she won a $25 000 cash prize and a special destination trip.
After her win, the humbled teen had this encouraging message to share: "I just wanted to help the world and let children know that they can do whatever they want to accomplish."
Image Credit: Source