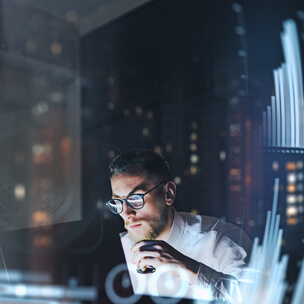 The Biggest In-Demand Tech Jobs of 2018
As technology continues to rapidly develop and become a fundamental part of all aspects of daily life, the demand for technology related jobs are at an all time high, and this trend is only expected to increase with time.
These are the most in-demand tech jobs for 2018:
Blockchain Experts
Cryptocurrencies have actually been around since the mid-2000s, but last year the concept of blockchain and bitcoins became household conversation topics when their investment prices skyrocketed.
Industry experts believe that the tech behind blockchain will eventually be used by companies across all industries. This means that blockchain experts and analysts will be in huge demands across the world.
Mobile Application Developer
People aren't always joking anymore when they say that there is an app for everything. Whether it's ordering a ride, keeping track of your appointments, or ordering a meal, there will most likely be an app available.
There is a huge demand for new app ideas every day, and for developers who are either highly skilled with select platforms like iOS and Android, or more unique expertise in hybrid platforms like React Native.
Cybersecurity Expert
It is estimated that by 2020, the number of transactions that take place over the internet will hit 450 billion a day. Almost everyone who is active on the internet has their personal information, often relating to their credit cards and bank accounts, floating around in cyberspace.
Where there's data, there is always a chance of it being stolen, erased, or tampered with, and so a cybersecurity expert steps in to make sure that there is no unauthorized access or usage of that information, and why the profession is in such high-demand.