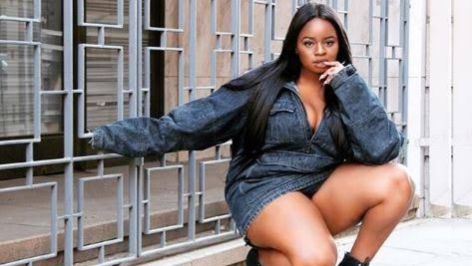 Thickleeyonce Survives Horror Car Crash
Model and fashion blogger, Lesego Legobane – best known as "Thickleeyonce" on social media – is "filled with gratitude" after she survived a car accident earlier this week.
Taking to Twitter on Thursday evening, 28 November, Thickleeyonce revealed to her shocked followers that she and her siblings were involved in the crash.
Posting photos of the wreckage – which shows the heavily damaged, flipped-over car that she and her siblings were travelling in – she wrote: "This is the most traumatic experience of my life. I cannot thank my God enough for giving me a second chance to live."
Another photo shows Thickleeyonce lying in a hospital bed at an intensive care unit (ICU), with her face partially covered by plasters.
She added: "God protected me and my siblings from a very tragic accident, [and] I am filled with gratitude. I am still in ICU and recovering."
Thickleeyonce did not specify where the accident took place, when exactly this week it occurred, or how her siblings are coping.
Image Credit: Source