news
#ThrowbackThursday – 11 May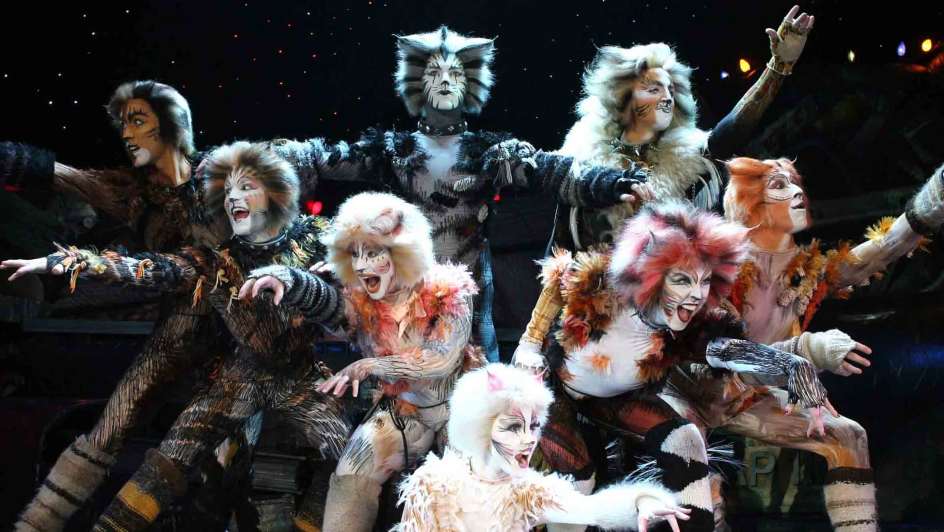 Ever wondered what Englishmen thought of waltzing? Or when the musical "Cats" made its debut? Or perhaps you're wondering when the billionth baby was born in India?
11 May has all the answers!
Without further ado, take a look at these three events that down in history on 11 May:
1812 – Dirty Dancing in the 19th Century?
It's one of the most elegant, beautiful and popular forms of ballroom dancing, but apparently the waltz was viewed with shock, horror and disgust upon its English debut in the 19th century!
Although the waltz has been around approximately since the 16th century (notably in Austria and France as the Viennese waltz and the Nizzarda), 11 May 1812 is marked by historians as the date on which the waltz as we know it first appeared in the ballrooms of English high society. Incorporating a box step-and-slide gliding rotation in 3/4 time, it was a far cry from the wide and vigorous movements of its original form.
However, the concept of this dancing form – which saw couples in closed holds, wheeling and spinning in what looked like intimate embraces – is said to have disgusted Englishmen who thought it too improper and immoral to behold.
Such views are understandably laughable by today's standards, especially since waltzing is considered far more romantic, subdued and even prudish when compared to more sensual dances such as the tango, the salsa or the paso doble. That, and Blackpool, England is now home to perhaps the most famous ballroom competitions in the world, where waltzing could be one's winning step to victory!
1981 – "Cats" Unleashed
If there was anyone who could turn a book of poetry into an award-winning musical extravaganza, it was Andrew Lloyd Webber.
Since 1977, the British composer had been experimenting with making compositions based on "Old Possum's Book of Practical Cats", a book of light poetry written by T. S. Eliot. Four years later, "Cats" was the culmination of his efforts – directed by Trevor Nunn, and with added lyrics by Nunn and Richard Stilgoe, it was staged at the New London Theatre in the West End, London on 11 May.
The musical follows the Jellicle tribe of cats, who must decide among themselves which cat will ascend to the Heaviside Layer and be reborn into a new Jellicle life.
The original cast included the likes of Brian Blessed (Bustopher Jones), John Thornton (Macavity), Finola Hughes (Victoria) and Elaine Paige, who replaced Dame Judi Dench as Grizzabella at the last minute when the latter suffered an injury during rehearsals.
"Cats" received critical acclaim from audiences, with everyone praising its staging, choreography, music and songs, with one of the songs "Memory" becoming a chart hit for Paige. It soon made its debut on Broadway, where it was also well-received.
The musical became one of the long-running shows in the West End, running 8 949 performances over 21 years – the last show was broadcast live in London's Covent Garden on 11 May 2022.
2000 – Billion Delhi Baby
Merely 23 years ago, India welcomed its billionth citizen into the world.
Early in the early hours of 11 May at a hospital in New Delhi, Aastha Arora was born to Anjana and Ashok Arora to much fanfare, simply because her birth meant that India had reached a staggering population of one billion people (to date, India and China are the only countries to have plus-billion populations).
Wheeled out of the hospital in her mother's arms, little Aastha's first glimpse of the outside world was of TV cameras, hundreds of journalists, and politicians who used the occasion of her birth to encourage Indians to exercise birth control and have fewer children. Because of her special status, she was apparently promised free education, free healthcare and free railway transport by the Ministry of Women and Child Development, plus a better job for her father.
Alas, aside from a college trust fund and a few waivers of school fees, these promises never came into fruition. Aastha's parents struggled to support her and her brother, and they even had to switch their daughter from one school to another due to their financial situation. And although Aastha flourished academically, she was unable to study towards becoming a doctor and has since trained as a nurse.
Now that she's older, Aastha no longer views her status as special, and hopes that her home country's government can do something about its ever-growing population.
"People keep having daughters until they have a son because they believe that a male child would carry their name forward," she said in a 2022 interview with the BBC. "There is already too much competition for everything, too many people fighting for the same places in schools and colleges and for the same jobs.
"I was the billionth baby; soon we could have the two billionth baby. I hope we never reach that milestone."
Image Credit: Source