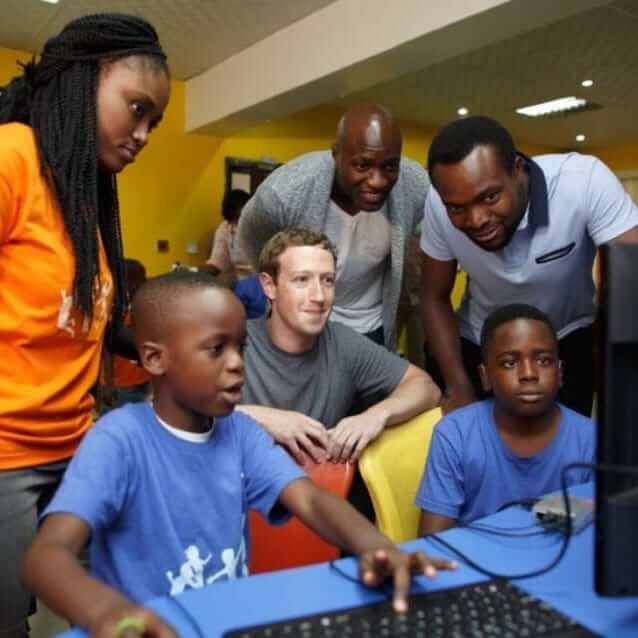 Top 5 tech-savvy cities in Africa
Africa is poised to become one of the world's next economic powerhouses, and technology in the continent is a significant catalyst for economic growth.
Investors have begun eyeing the continent for potential opportunities. For instance, Facebook CEO, Mark Zuckerberg visited both Nigeria and Kenya earlier this year.
Many African cities are now investing in tech hubs to improve young people's technological skills and prepare for the digital revolution on the continent.
In no particular order, here are the top five tech-savvy cities in Africa:
Nairobi, Kenya
Nairobi was named as the most-intelligent city in Africa in 2015 by UK based research company, Intelligent Community Forum, due to its tenacity in embracing technology and innovation.
The world's most innovative mobile payment platform, M-Pesa, was developed in Kenya. Almost 80% of Kenyans use the system for daily transactions.
Technology heavyweight companies such as Google, IBM, Nokia, Huawei, Airtel, and more have established their African headquarters in Nairobi.
Johannesburg, South Africa
South Africa is striving to turn Johannesburg into the next big tech hub in Africa.
For example, The University of Witwatersrand in Johannesburg constructed a digital innovation zone called Tshimologong Precinct in 2016.
Its aim is to provide the space, tools and guidance to aspiring tech entrepreneurs, and to boost the digital development of young minds.
Lagos, Nigeria

Nigeria built a large technology hub in Lagos called Co-Creations in 2011, a space for young, creative and tech-savvy people to collaborate, and become more innovative.
The Lagos State Government has also started the construction of 500 centres to teach young minds how to code. The project aims to teach one million aspiring developers coding and programming skills by 2019.
Kigali, Rwanda
Kigali has several tech hubs, where digital innovators and entrepreneurs meet to learn and improve their technological skills.
A network of like-minded innovators utilize these hubs to work towards conceptualising the next big technology solutions.
Cairo, Egypt
Cairo has had a strong and steady growth in mobile technology, influenced by young ambitious digital innovators.
This city has built a tech ecosystem to guide young innovators and fuel a new culture of entrepreneurship. This culture aims to bridge the gap between expertise, the market and up-and-coming entrepreneurs.
Image: Mark Zuckerberg at a tech hub in Lagos. [online image] (2016) sourced on 12 June 2018 from
https://cdn.face2faceafrica.com/www/wp-content/uploads/2016/09/Lagos1-896×640.jpg