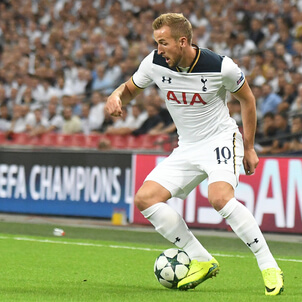 Tottenham Appeal over Goal
Tottenham Hotspur have lodged an appeal with the English Premier League to have Harry Kane awarded their second goal against Stoke.
The Spurs beat Stoke 2-1 on Saturday, and Christian Eriksen was credited with scoring both goals.
Kane, however, is adamant that Eriksen's free-kick touched his shoulder as it made its way into the net.
In an interview after the match, Kane said: "It's my goal for sure. It flicked off my shoulder and went in. I swear that's mine. It was just off my shoulder. I don't care, it's my goal."
The 24-year-old striker is currently vying for the Golden Boot, and is second in the race with 24 goals, five behind current leader, Liverpool's Mohamed Salah, who has 29.
Eriksen has said that he would be happy for the goal to be given to his teammate.
He added: "I don't know. He celebrated like it was his goal so I expect he touched it. I'll take the assist."
Eriksen added there have been many "arguments" in the Tottenham dressing room over the disputed goal, and that only once the videos have been examined will they be able to know for sure.