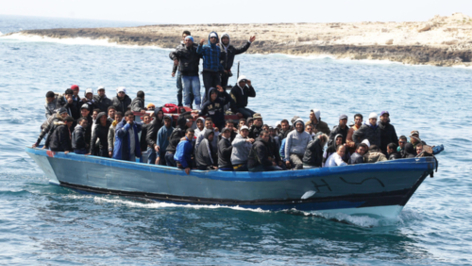 Tunisians Call for Release of Arrested Fishermen
Tunisian citizens are urging Italy to release six Tunisian fishermen who were arrested at sea last weekend on suspicion of smuggling migrants.
The fishermen, from the coastal town of Zarzis, were detained after their trawler towed and then released a small vessel – with 14 migrants onboard – 38 kilometres off the coast of the Italian island of Lampedusa.
According to their lawyers, the fishermen maintain that the migrant vessel was in distress and a decision was made to tow it to safety in Italian waters. They also said that they called the Italian coastguard to intervene and tow the vessel to shore.
However, the coastguard claim they have no evidence of an SOS sent by either the fishermen or by the migrant vessel.
The fishermen are now being held in prison in the Sicilian town of Agrigento. If convicted, they could face up to 15 years in prison.
Hundreds of Tunisians protested outside the Italian embassy on Thursday, 6 September, in Tunis, calling for the men's release.