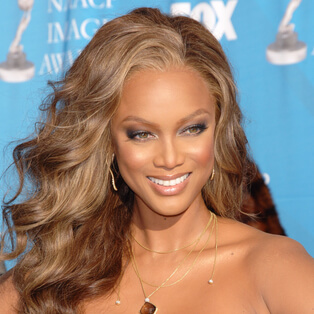 Tyra Banks Admits to Plastic Surgery
Tyra Banks has opened up about her life in her new memoir, "Perfect is Boring".
The 44-year-old, who co-wrote the book with her mother, has used it to open up about both her professional and private life.
After years of public speculation regarding plastic surgery, the supermodel has finally revealed, in her book, that she had a secret nose job early in career.
Speaking ahead of her book release, she said, "I had bones in my nose that were growing and itching."
The supermodel says that while she could breathe fine, she decided to have cosmetic surgery to alter the shape of her nose.
Banks explained that the reason she is coming clean after all these years is that she feels she has "a responsibility to tell the truth".
Banks has also encouraged women to stop judging each other, and to do whatever makes them feel best.