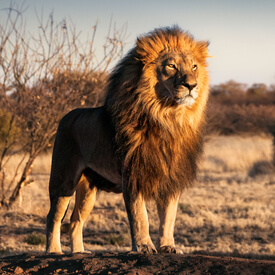 Uganda: Shock as Lions Poisoned
Conservationists are mourning an entire pride of lions who have been killed in one of Uganda's major protected areas.
The three lionesses and eight cubs were found dead of a suspected poisoning in the popular Queen Elizabeth National Park on Friday.
The protected park in the country's south-west has a population of about 200 lions, including a group of rare tree-climbing ones.
A spokesman for the Uganda Wildlife Authority, Jossy Muhangi, said that the deaths are a "big blow" to the park, because it depends heavily on tourist visits to keep afloat.
The lions in the park are one of the primary tourist attractions.
The park is also home to a number of farming communities, and it is believed that the lions were intentionally poisoned for attacking the farmers' livestock.
Ugandan wildlife officials have long called for the eviction of these communities within the park's boundaries, and for the banning of domestic animals from the area.
The Uganda Wildlife Authority has announced that it is launching an investigation into the deaths.