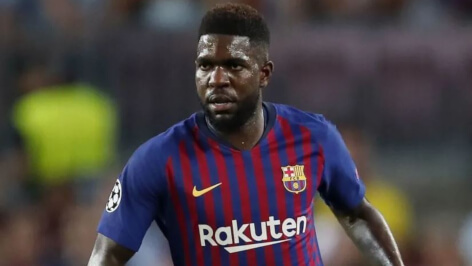 Unai Emery on Umtiti: He's a Good Player
Arsenal coach, Unai Emery, has confirmed his interest in signing Barcelona centre-back, Samuel Umtiti.
According to reports, Umtiti – who signed to the La Liga giants in 2016 for €25 million – is high on the Gunners' list of potential targets and could potentially strengthen the club's defense
Additionally, the 25-year-old French international is said to have told his Barca team-mates that he is considering his future, after seemingly falling out of favour with Camp Nou this season.
Speaking to a media outlet recently, Emery admitted his appreciation for Umtiti's talents.
He said: "[Umtiti] is a good player. France has some very good players and the French market is quite attractive for many clubs."
Emery added: "I always had French players at my clubs: Valencia, Sevilla, PSG, and now here, at Arsenal. I could always count on those players."
Although Umtiti has four years remaining on his contract, a lucrative offer from the likes of Arsenal in the range of £60 million might be more than enough to persuade Barca to sell him sooner than later.
Image Credit: Source