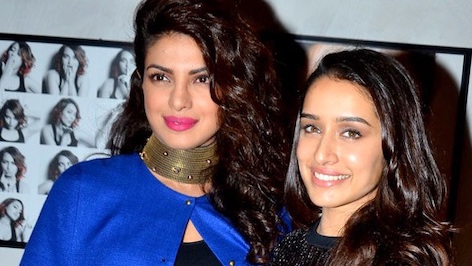 UNICEF Urged to Drop Priyanka Chopra as Peace Ambassador
The United Nations Children's Fund (UNICEF) is facing mounting pressure to remove actress Priyanka Chopra as a goodwill ambassador for peace, following her tweeting a phrase in February that translates to "Victory to India" in support of the nation's armed forces.
Kashmir has become a hotspot of tension as India and Pakistan fight over the province, with India stripping it of its special status and imposing curfews.
Pakistani Federal Minister for Human Rights, Shireen Mazari, called on UNICEF's executive director to dismiss Chopra from the position, in a letter dated Tuesday, 20 August.
The letter was tweeted from the Pakistan Ministry of Human Rights Twitter account the following day.
In the letter, the Mazari accused the 37-year-old actress of "supporting [a] war" which is "completely against the principles of peace and goodwill".
Last week, Chopra came under fire for her insensitive attitude towards a woman who confronted her over her tweet at a beauty convention in Los Angeles, California.
Neither Chopra nor the UNICEF have responded publicly yet regarding the letter.