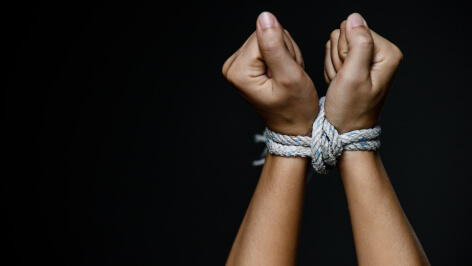 US Couple Jailed for Enslaving Guinean Girl
A US couple has been sentenced to seven years each in jail for enslaving a young Guinean woman for 16 years.
In 2000, Mohamed Toure and his wife, Denise Cros-Toure – both originally from Guinea – reportedly arranged for the woman, then five-years-old, to travel alone from the West African country to live with them at their Southlake home in Dallas, Texas.
The woman – identified as Djena Diallo – was then forced to undertake household chores such as cooking, cleaning and gardening without pay. Additionally, she was made to care for the couple's children.
Diallo was also denied access to formal education, was physically abused and called derogatory names by the couple.
With the help of former neighbours, she managed to escape from the Toure household in 2016. The couple were arrested in 2018.
In addition to serving time in prison, the pair have been ordered to pay almost $290 000 in restitution. They also face losing their US immigration status and risk being deported to Guinea after completing their sentences.