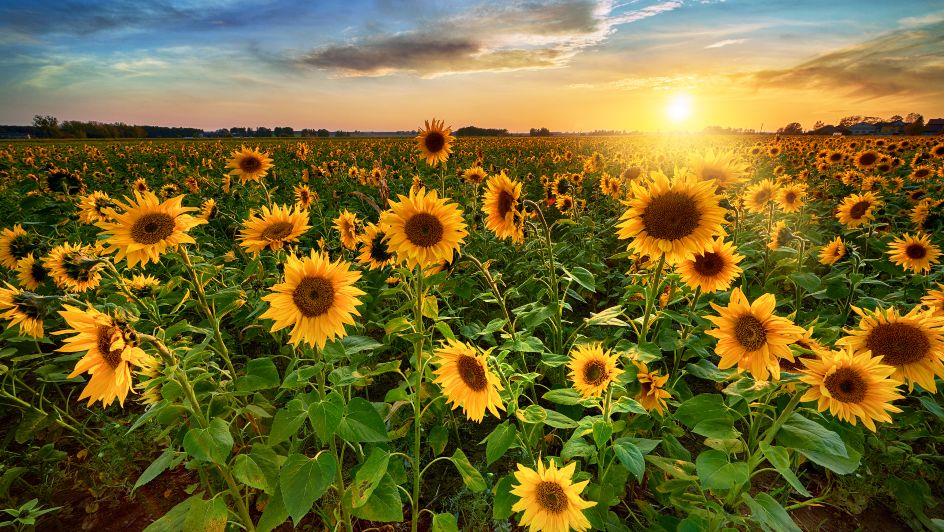 US Farmer Plants 2 Million Sunflowers during Pandemic
With millions around the world feeling under the weather because of the coronavirus pandemic, a farmer in the US state of Wisconsin has happened upon a bright way to add some sunshine into the lives of others.
To uplift the spirits of paying guests who visit his farm to pick strawberries and raspberries during this uncertain period, farmer Scott Thompson of Bristol, Kenosha, planted two million sunflowers.
He explained: "As the season went on, the pandemic never went anywhere … and we thought people might be looking for something to do, and what a great way to social distance … and smile [without masks], basically."
Planted in more than 15 fields, this particular arrangement of sunflowers allows guests – from vacationing families to professional photographers hailing from as far as Chicago, Illinois – to adhere to social-distancing rules.
Thompson said: "[The sunflowers] make for pretty awesome pictures. We grew shorter ones for the perfect selfie so you can get that sea of yellow behind you."
Guests can also picnic in these fields and take some flowers home with them.
The sunflower season is expected to last until the end of September.