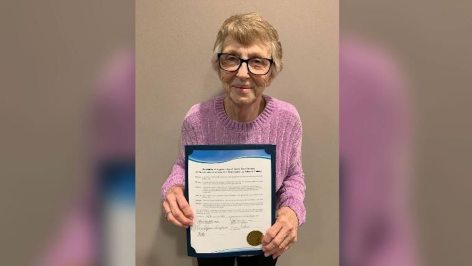 US Woman, 75, Honoured for Fostering 600 Kids
A 75-year-old woman from Oxford, Iowa, has been honoured by the local government for fostering approximately 600 children.
For the past 50 years, Linda Herring – who ran a home daycare for local families and worked as a night custodian in a nearby high school – has fed, clothed and provided shelter for children in need, regardless of their age or medical condition.
Last October, Herring announced her retirement from fostering new children due to health concerns.
In recognition of her good works, the Johnson County Board of Supervisors honoured her with a special ceremony of appreciation earlier this week.
Thirty-nine-year-old Anthony Herring – formerly a foster child who was adopted by the septuagenarian and her husband in his youth – paid tribute to his mother.
He said: "She was always available and ready for a child in need. These kids were usually taken from a traumatic situation and she'd take them in, provide a warm bed, clean clothes, warm meals, and love."
Now that Herring has retired, five of her biological children and three of her grandchildren are following in her footsteps by also becoming foster parents.
Image Credit: Source