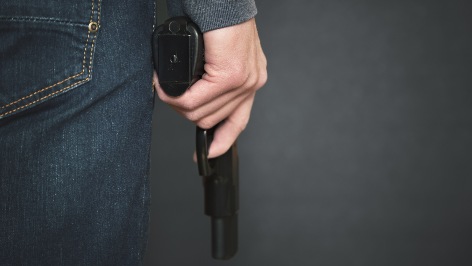 USA: 4 Killed in Kansas City Bar Shooting
One of two gunmen has been arrested after they allegedly opened fire on bar patrons in the American state of Kansas.
Early on Sunday morning, 6 October, the suspects – 29-year-old Hugo Villanueva-Morales and 23-year-old Javier Alatorre – had an altercation with some of the patrons inside Tequila KC Bar in Kansas City.
After leaving the bar, Villanueva-Morales and Alatorre returned two hours later with handguns. They reportedly started shooting, killing four people and wounding five others, before fleeing the scene.
The wounded have since been treated at local hospitals and are said to be in a stable condition.
Police say that Alatorre was taken into custody on Sunday afternoon after he was apprehended near the 2600 block of Quincy Street in neighbouring Kansas City, Missouri. He has been charged with four counts of first-degree murder.
Villanueva-Morales – who remains at large – is expected to face the same charges once he is detained. The investigation into the shooting continues.