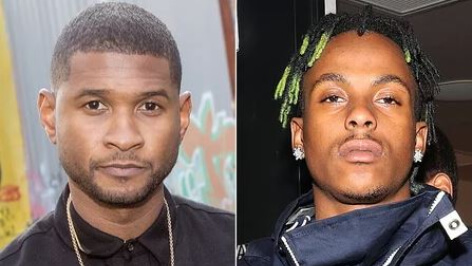 Usher and Rich the Kid Victims of Armed Robbery
Musicians Usher and rapper Rich the Kid, along with their entourage, were reportedly attacked and robbed outside of a recording studio on Tuesday, 13 February.
Rich the Kid – whose real name is Dimitri Roger – and his entourage were outside Westlake Recording Studio in West Hollywood, Los Angeles, when the incident occured.
According to the authorities, three individuals appeared, demanding money and jewellery before carrying out physical assault.
At least three members of the "Plug Walk" hitmaker's entourage were attacked, with one bodyguard beaten up after being "badly pistol-whipped". The culprits fled with their stolen goods, with one of them shooting a gun behind him as he ran.
Rich the Kid is believed to be unhurt, while Usher was safely inside the studio.
It's believed that Rich the Kid was the target, due to his posting an image of himself flauting multiple money stacks to Instagram hours before the robbery.
Image Credit: Source