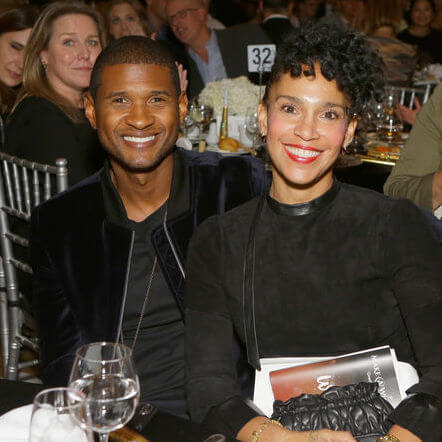 Usher Separates From Wife
Usher and his wife of two years, Grace Miguel, have decided to go their separate ways.
The pair – who have been in a working relationship for around 10 years – issued a joint statement on Tuesday: "After much thought and consideration we have mutually decided to separate as a couple."
The "Yeah" singer last posted a picture of Miguel on social media in October last year, while Miguel posted a snap of Usher in January to celebrate the start of 2018.
The couple have been very private about their personal relationship. In January 2015, it was reported that Usher had gotten engaged to his longtime girlfriend and business partner, and then in September of the same year he was spotted wearing a wedding ring.
Months afterwards, Usher finally spoke about his wedding on "The Ellen Show".
Last year, Usher was sued by two women and a man who allege that the 39-year-old singer did not warn them that he had the herpes virus before engaging in sexual activity in 2012.
Usher has denied the allegations, and it is unclear if his divorce is related to this lawsuit.
The couple say that they "remain deeply connected, loving friends who will continue supporting each other through the next phases of [their] lives".
Image: Usher and Grace Miguel [online image] (2017) sourced on 7 March 2018 from https://media.extratv.com/2018/03/06/usher-grace-miguel-getty-825×580.jpg