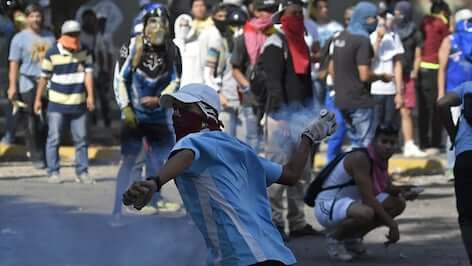 Venezuela Crisis Deepens as Protests Intensify
The crisis in Venezuela continues to intensify as clashes between opposition protesters and government security forces hit the country's capital on Wednesday, 1 May.
One woman – identified as Jurubith Rausseo – has shot dead and 46 people were injured during demonstrations in Caracas. Government forces used tear gas and bird shot to dispel the protests that are against the regime of President Nicolas Maduro.
Opposition leader, Juan Guaido, has called on those responsible for Rausseo's death to be found and held accountable. He asked public employees to engage in stoppages today – Thursday, 2 May – to spark a general strike.
International reactions have been divided: the United States are considering military action to resolve the situation and show their support for Guaido. Meanwhile, Russia has decried America's influence over the South American country and claimed that their actions could violate international law.
Image Credit: Source