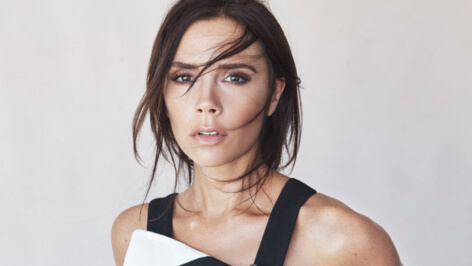 Victoria Beckham Launches YouTube Channel
Former Spice Girls member and fashion designer, Victoria Beckham, has launched her very own YouTube channel.
The 44-year-old announced the news on Saturday, 24 November, via an Instagram post.
She uploaded a video shot during this year's London Fashion Week. In the caption, she wrote: "Today I have special news to share. I will be launching my own YouTube channel with beauty tutorials, styling tips and lots of stuff from me!"
In the video, Beckham is seen speaking to fashion journalist, Derek Blasberg. She is heard telling him: "This [YouTube channel] is a new chapter right now. I can put my foot on the gas and do everything that I've wanted to do for a long, long time."
As of now, Beckham's self-titled YouTube channel has gained over 21 000 subscribers.
The launch comes shortly after her former Spice Girls bandmates confirmed that a comeback tour will take place in 2019 without her.
Image: Victoria Beckham. [online image] (2018) sourced on 26 November 2018 from: http://hdqwalls.com/wallpapers/victoria-beckham-4k-d4.jpg