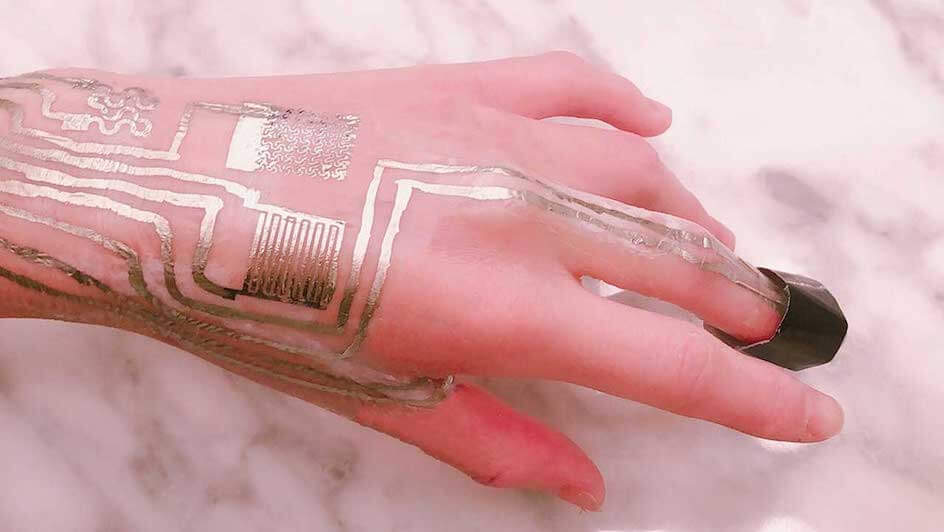 Wearable Skin Sensors are Coming
It's like something out of a cyberpunk film: metallic sensors that look like tattoos on a person's skin, detecting a variety of biological or atmospheric changes … and this science fiction is becoming reality, thanks to a team of researchers from Penn State University (PSU), Pennsylvania, USA.
Sensors that can be printed directly on human skin has been a technological dream for the wide range of uses it could bring to several fields, ranging from robotics to medicine. However, current methods of circuit application have limited this vision, as large amounts of heat are required in the process.
Huanyu Cheng – a Dorothy Quiggle Career Development professor at PSU – recently discussed the possibility of wearable technology that can monitor vital signs without "sintering", a process involving 300-degree Celsius heat.
He said: "To get around this limitation, we proposed a sintering aid layer – something that would not hurt the skin and could help the material sinter together at a lower temperature."
This layer would consist of a mixture that is typically found in peelable face masks, and would make the surface smoother while allowing materials to bond without extreme heat.
This material would be environmentally-friendly, too, as it is recyclable, and can just be washed off with hot water. Truly technology with exciting possibilities.
Image Credit: Source