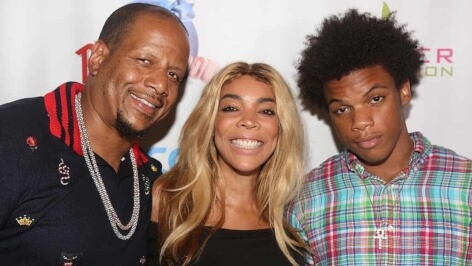 Wendy Williams' Ex Fights with Son
A brawl allegedly broke out between Wendy Williams' estranged husband and their 18-year-old son at a New Jersey parking lot on Wednesday morning, 22 May.
According to reports, Williams had dropped off Kevin Jnr at their former family residence to pick up something. She left shortly afterwards, with plans to return and fetch him. Unbeknownst to them, Kevin Hunter Sr – who currently lives at the residence – was inside at the time.
Both apparently calm, Kevin Jnr and his father left the home together after midnight to go to a nearby grocery store.
However, in the store's parking lot, the pair got into a heated argument over Hunter's demand for spousal support from Williams amid their divorce. After allegedly claiming that the talk show host was "brainwashing" their son against him, Hunter tried to calm Kevin Jnr by placing him in a headlock.
Kevin Jnr then punched his father in the nose to break free.
Although reports indicate Kevin Jnr was arrested, Hunter explained to a news outlet that he was not pressing charges against his son. Nevertheless, police are investigating the incident.
Image Credit: Source