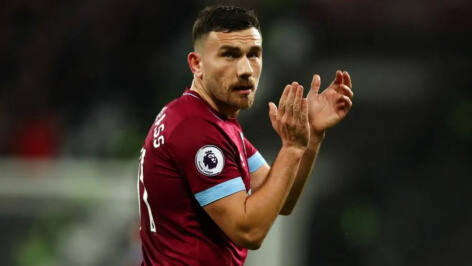 West Ham's Snodgrass Slapped with One-Match Ban
West Ham midfielder, Robert Snodgrass, has been handed a one-match ban and a £30 000 fine, after being found guilty for misconduct towards visiting anti-doping officials.
According to a statement by the Football Association (FA), an independent regulatory commission found the 31-year-old Scottish international guilty on Tuesday, 16 April, for verbally abusing these officials.
The incident reportedly took place at the Hammers' training ground in February this year. Snodgrass was neither tested nor due to be tested; rather, he was simply in attendance when the alleged incident occurred.
The statement reads: "It was alleged that [Snodgrass'] language and/or behaviour towards UK anti-doping officials, who were visiting West Ham United's training ground on 6 February 2019, was abusive and/or insulting and/or improper."
The ban is currently not active while Snodgrass considers making an appeal against the ruling.
Image Credit: Source