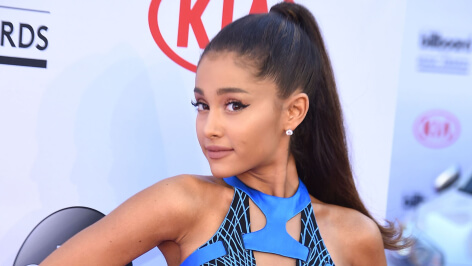 Why Ariana Grande Won't Be at the 2019 Grammy Awards
Ariana Grande will not be attending nor performing at the 2019 Annual Grammy Awards, as she claims that the show's producers were stifling her "creativity and self-expression".
Fans were hoping to see the "7 Rings" hitmaker at the awards ceremony held this Sunday, 10 February, at the Staples Centre in Los Angeles. She is also nominated for two awards: Best Pop Vocal Performance for "God Is a Woman", and Best Pop Vocal Album for "Sweetener".
Grande took to Twitter in response to producer Ken Ehrlich's claims that she pulled out of the event because she couldn't "pull something together" in enough time.
She said: "I've kept my mouth shut but now you're lying about me. i can pull together a performance overnight and you know that, Ken. it was when my creativity & self expression was stifled by you, that [is why] i decided not to attend [sic]."
The singer added: "I offered 3 different songs. it's about collaboration. it's about feeling supported. it's about art and honesty … hope that helps everyone understand my decision [sic]."
Image: Ariana Grande arrives at the 2016 Billboard Music Awards at T-Mobile Arena on May 22, 2016 in Las Vegas, Nevada. [online image] (2019) sourced on 08 February 2019 from: https://timedotcom.files.wordpress.com/2016/08/ariana-grande-sings-whitney-houston.jpg