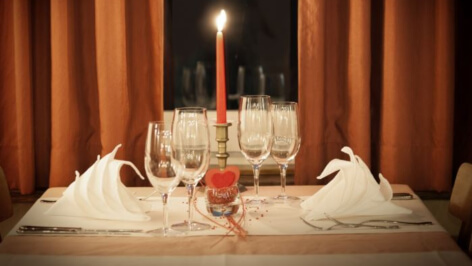 3 Fun Date Night Ideas
Is your love life cooling down? A romantic date night with your partner can put the heat back into your relationship!
Here are three of our favourite, fun date night ideas you can try:
Games Night
A games night is the perfect opportunity to have some fun with your partner. Think classic boardgames like Monopoly or light-hearted card games like Uno. If you really want to spice things up, you can add special couples-only rules to these games.
Prepare a Meal Together
Nothing warms the heart of the soul as much as cooking a delicious meal together, as it will give the two of you a time to bond.
Once you have prepared your meal, sit down together for a lovely dinner at a beautifully-decorated table. Don't forget the wine!
Get Crafty
Arts and crafts aren't just for toddlers and preschoolers. Getting crafty with your partner is a surefire way to ensure fun and laughter.
Invite your S/O over for a night of fun that can include painting, pottery or jewellery making and see how the laughter ensues.