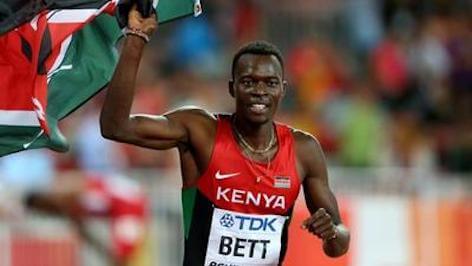 World Champion Hurdler Nicholas Bett Dies in Car Crash
Kenya's Nicholas Bett, world champion hurdler, has been killed in a road accident.
According to local sources, the 28-year-old died at the scene in Nandi County, in the Western region of Kenya, after the car he was driving swerved off the road on Wednesday morning, 8 August.
Bett gained international attention at the 2015 World Championships in Beijing after becoming the first Kenyan to win gold at 400m hurdles. He was also an African Championships bronze medallist twice-over.
Bett's coach, Vincent Mumo, said the athlete had hit a bump in the road before his car careened off the road at about 6am. The accident occurred in a high-altitude exercise area for athletes.
Bett was heading home to Kenyan capital Nairobi from the African Championships in Nigeria, which finished just days ago, on Monday.
Athletics Kenya tweeted out a tribute to Bett, and sent condolences to his family.
Bett is survived by a twin brother who is also a hurdler.