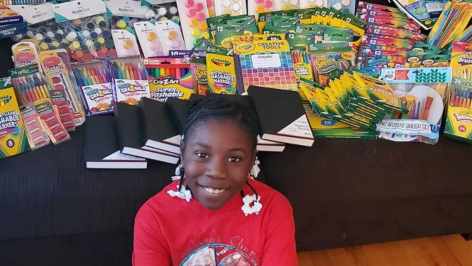 Young Girl Donates 1 500 Art Supplies to Quarantined Kids
Amid the coronavirus pandemic, a 10-year-old girl from Danbury, Connecticut, is helping hundreds of at-risk children across the United States of America.
Chelsea Phaire has donated over 1 500 art supply kits – filled with crayons, gel pens, colouring books and more – to quarantined children living in foster homes and homeless shelters across 12 states.
Before the outbreak, Phaire had already donated 1 000 kits through her non-profit organisation, Chelsea's Charity. The initiative began in August 2019 – for her birthday, she did not want any gifts.
Instead, the youngster asked party guests to donate art supply kits to children in need. Since then, people are now able to donate these kits to Chelsea's Charity.
Although she and her mother travelled across the country to physically deliver the kits, now Phaire can only mail them due to social distancing regulations.
Nevertheless, Phaire told a media outlet: "I feel good inside knowing how happy [the children] are when they get their art kits. Now my dream is to meet every kid in the entire world and give them art … maybe if we do that and then our kids do that, we'll have world peace!"
Image Credit: Source