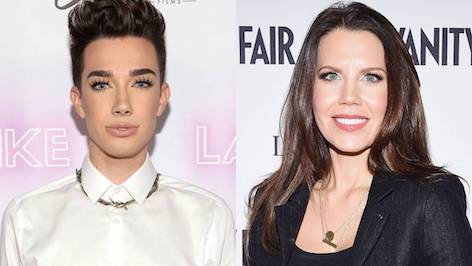 YouTube Makeup Artist Loses Fans After Row with Beauty Vlogger
Beauty YouTuber James Charles has lost over two million subscribers since fellow makeup guru, Tati Westbrook, posted a video on Friday, 10 May, in which she called out Charles on multiple issues.
Westbrook posted a video – titled "BYE SISTER … " – on her 'GlamLifeGuru' YouTube channel. In the 45-minute rant, she heavily criticised the 19-year-old for promoting a competitor's products and described his past behaviour as "manipulative" and "entitled". The video has over 33 million views.
The 37-year-old said: "Get off your high horse and have some respect. You don't have any for the people who are in this industry and that's the sad fact."
In response, Charles later apologised in an 8-minute video, but the damage had already been done: by Monday morning, his channel had lost over two million subscribers, whilst Westbrook's channel had gained the same number.
She has yet to respond to The CoverGirl model's apology video.
Image Credit: Source