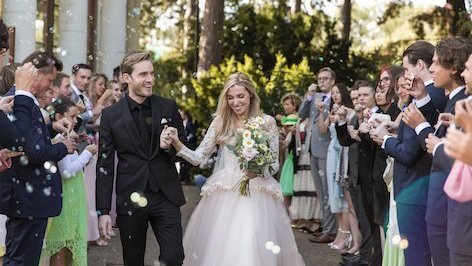 YouTube Superstar PewDiePie Weds
PewDiePie announced on Tuesday, 20 August, that he had married his longtime girlfriend, Marzia Bisognin.
The YouTuber – real name Felix Kjellberg – posted the good news on Twitter and Instagram: "We are married!!! I'm the happiest I can be. I'm so lucky to share my life with this amazing woman."
The couple has been dating since 2011, commuting between Italy and Sweden. Eventually they moved to Brighton, UK in 2013 with their two pugs, Maya and Edgar.
They finally got hitched in a small ceremony at Kew Gardens in London, a day before Kjellberg announced the news.
The 29-year-old Swede has more than 99 million subscribers, and is the second-most subscribed-to channel on the video-sharing website. Bisognin is also an internet personality, and fashion designer.
Kjellberg has courted controversy in the past having posted content in early 2017 that was viewed as anti-semitic, for which he apologised. Later in September of the same year, he apologised again after unexpectedly blurting out a racial slur during a live-stream.
Image Credit: Source