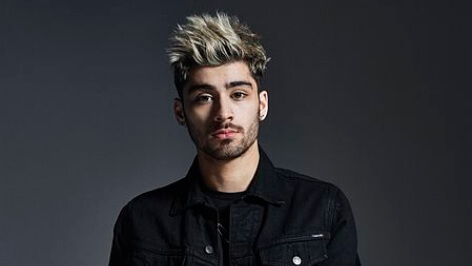 Zayn Malik Shoots Down Hopes of One Direction Reunion
Singer Zayn Malik has admitted that he has cut ties with his former One Direction bandmates, accusing them of being "snide" after he left the group.
The 25-year-old, who rose to fame with the famous boy band – comprised of Niall Horan, Liam Payne, Harry Styles and Louis Tomlinson – quit the group in 2015 and went on to forge a successful solo career.
In a recent magazine interview, Malik revealed that he was not in touch with his former bandmates.
He explained: "I ain't spoke to any of them for a long time [sic]. There are things that happen and things that were said after I left – snide things, small things that I would never have expected. The relationships had broken apart."
The "Pillow Talk" hitmaker added: "That's just the way it is. People move on, people grow apart, people grow up."
One Direction continued as a four-piece before going on indefinite hiatus in January 2016. Rumours of a reunion are up in the air as each member is currently embarking on solo projects.