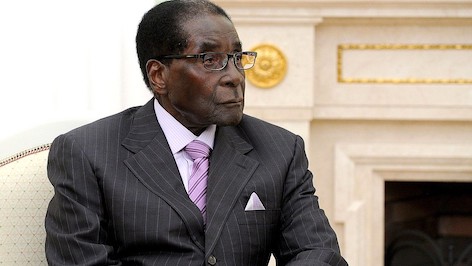 Zimbabwe: Former President Robert Mugabe Dies at 95
Zimbabwe's former president Robert Mugabe has passed away at the age of 95.
Current president of the Zimbabwe African National Union – Patriotic Front (Zanu-PF), Emmerson Mnangagwa, confirmed the news through his official Twitter account: "It is with the utmost sadness that I announce the passing on of Zimbabwe's founding father and former president, [comrade] Robert Mugabe".
The former liberation fighter's regular medical visits to Singapore sparked persistent rumours of his ailing condition.
Many of Mugabe's praise singers considered him a pan-Africanist who did much to liberate the people of the former British colony previously known as "Rhodesia".
During his 37-year rule, the southern african nation endured declining economic growth to the point of hyper–inflation, shortages of basic foodstuffs, and rampant corruption within the ruling Zanu-PF party.
Critics have previously commented that the country went from being the "breadbasket to the basketcase of Africa".
Mugabe was deposed during a bloodless military coup at the end of 2017, and was replaced by the 76-year-old Mnangagwa in the following year's general elections.