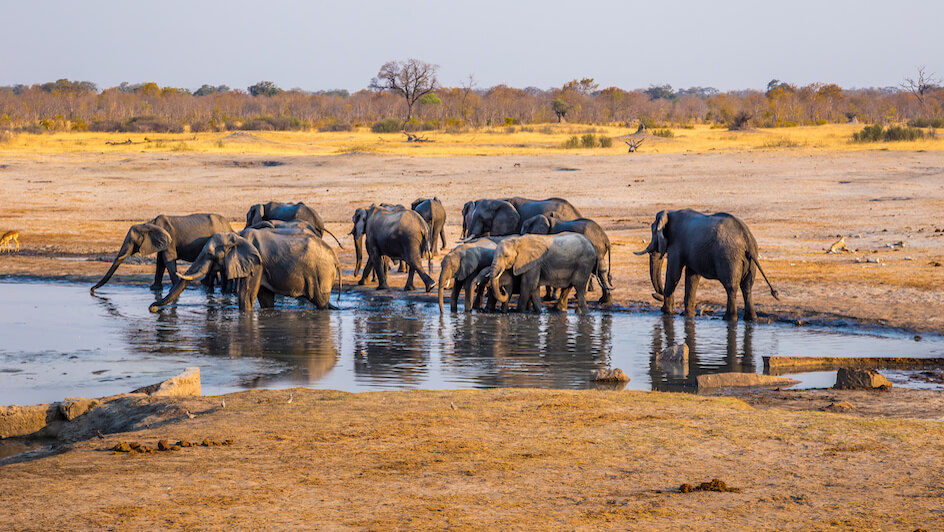 Zimbabwe: Government Bans Mining in Wildlife Parks
Zimbabwean authorities have passed a measure to ban all mining in the Hwange national park, scoring a victory for conservationists.
The government of President Emmerson Mnangagwa intervened after the Zimbabwe Environmental Lawyers Association (ZELA) accused the Zhongxin Mining Group of not doing a due assessment whilst applying for a mining permit in the Hwange National Park.
Information Minister, Monica Mutsvangwa, confirmed the news on Tuesday, 8 September, during a press conference in the capital of Harare.
She said: "Mining on areas held by national parks is banned with immediate effect. Steps are being undertaken to immediately cancel all mining titles held in national parks."
The nature reserve in question – situated in west Zimbabwe – is home to one of the largest elephant herds on the African continent, and ZELA claims that any mining in the area will be "devastating" to the local fauna and flora.
Two Chinese firms were previously granted permission to explore coal deposits in the game reserve – which hosts over 40 000 elephants, as well as black rhinos, lions and many other types of wildlife.
The ministry of Environment, Climate, Tourism and Hospitality is expected to make a statement in the coming days.