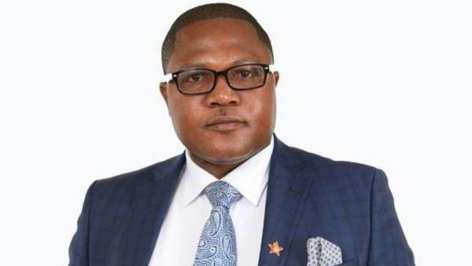 Zimbabwe: Offensive Tweet Possibly Led to Minister's Firing
Energy Mutodi, Zimbabwe's deputy minister of Information, Publicity and Broadcasting Services, has been fired.
In a statement released on Wednesday evening, 20 May, Regis Chikowore – the permanent secretary for presidential communications – announced that Mutodi had been removed from his position by President Emmerson Mnangagwa.
Although no reasons were specified for his firing, Mutodi courted controversy after tweeting about the abduction and sexual assault of Movement for Democratic Change [MDC] MP, Joana Mamombe.
Mamombe – along with two female youth activists – were purportedly kidnapped, tortured and sexually assaulted by suspected state security agents. The women are currently being treated at a private hospital.
However, Mutodi wrote off the incident in an offensive tweet posted hours before Chikowore announced his sacking.
The now-deleted tweet read: "Details emerge MDC youths Joana Mamombe, Netsai Marova & [sic] Cecilia Chimbiri went out for a romantic night to Bindura with their lovers who are artisanal miners. They parked their car at a police station for safety, but tragedy struck when they demanded foreign currency for services."
The former minister has yet to comment publicly on his firing.
Image Credit: Source