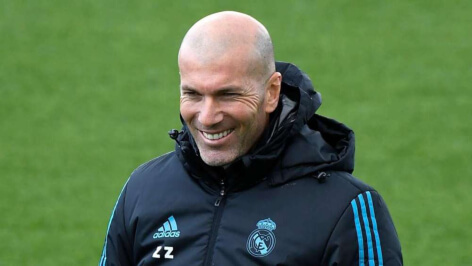 Zinedine Zidane Returns to Real Madrid
Real Madrid have announced the reappointment of Zinedine Zidane as the club's new manager on a three-year deal.
The appointment follows the sacking of his predecessor, Santiago Solari, after Los Blancos were knocked out of the Copa del Rey and UEFA Champions League last week.
Solari had been managing the club for a mere five months before his sacking. He leaves Real standing at third place in the Liga standings.
At a news conference held on Monday, 11 March, Zidane – who stepped down as coach of Real Madrid in May last year with three consecutive UEFA Champions League wins – was unveiled as the team's new manager.
Regarding his second coaching stint, Zidane said: "I want to put this club back where it belongs. It has been difficult from the outside looking in … but I have recharged my batteries."
He added: "I'm ready to coach this great club again … the only thing for me is to start work tomorrow."
Image Credit: Source