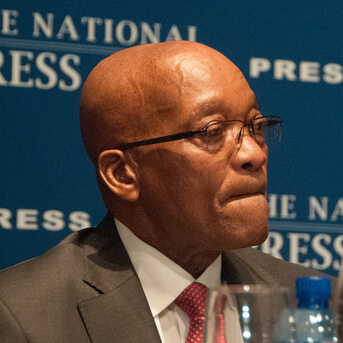 "Zuma Should Be in Jail"
Andrew Feinstein, a former ANC MP and arms deal activist, has commented ahead of the start of Jacob Zuma's corruption trial.
According to Feinstein, there is "overwhelming evidence" of the former president's guilt, and that "the reality is that [he] should find himself in jail".
Zuma is scheduled to make his first court appearance tomorrow at the KwaZulu-Natal High Court in Durban where he is being prosecuted for one count of racketeering, two counts of corruption, one count of money laundering and 12 counts of fraud.
The 75-year-old is facing 16 charges overall, relating to 783 payments he allegedly received in connection to the controversial multibillion-rand arms deal.
The charges were originally dropped in 2009, but were recently reinstated after it was found that there was no rational basis for dropping the charges.
Zuma's supporters, as well as his political opponents, are expected to rally outside the court during his appearances, and a large police presence has been planned to prevent clashes.
A night vigil is being held this evening in Durban, and loyal Zuma supporters from across the country are expected to attend.