soccer
4 Records Held by Mamelodi Sundowns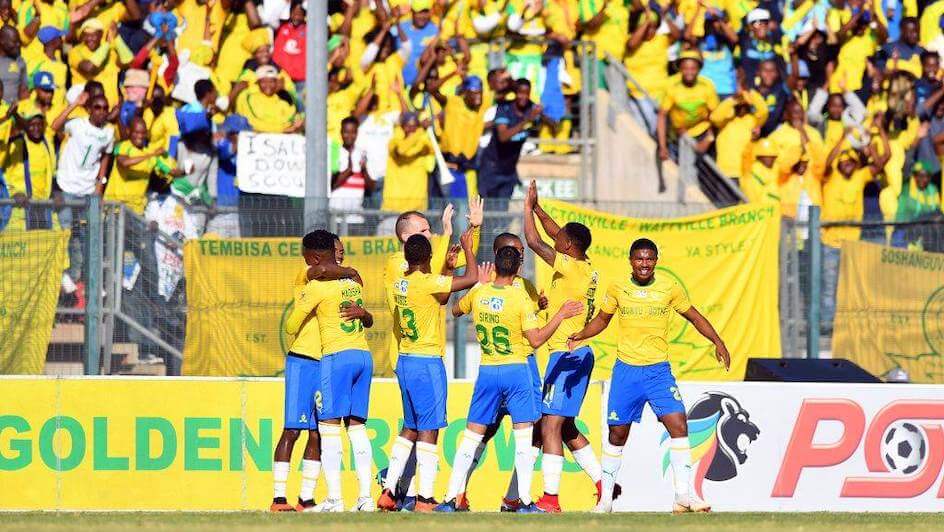 Mamelodi Sundowns Football Club, or simply "Sundowns", has come a long way since its inception in 1970: securing itself as a top-tier force in the Premier Soccer League (PSL), winning multiple domestic and regional tournaments, and even featuring in Electronic Arts' video game, "FIFA 23".
The club has remained popular since the PSL started in 1996, and is owned by mining magnate, Patrice Motsepe. "The Sky is the Limit" is the all too true motto of this north Johannesburg-based outfit.
Here are four records that the Mamelodi Sundowns hold:
Most PSL Titles – 12
Sundowns didn't have a rosy first time in the 1996-97 PSL: they finished sixth. However, the following year they grabbed the title, and kept that winning energy for the next two seasons.
The Brazilians saw their star dimmed between 2000 and 2012 (they still managed to snatch silverware for the 2005-06 and 2006-07 editions) but 2013 saw a change and the PSL title wins kept rolling in. Despite two instances of coming second, Sundowns maintain a record 12 title grabs.
Most Wins in a Season – 23
Sundowns share this record with the now defunct Manning Rangers (1996-97) and Kaizer Chiefs (1998-99) but the main difference is Sundowns have achieved 23 wins in two seasons: 1998-99 and 1999-00.
They came close with 22 match wins during the 2015-16 season but haven't been able to achieve the same result again.
Fewest Losses in a Season – 1
The Brazilians are more likely to draw than lose, and they have a track record to prove this. The only time they have recorded a solitary loss was during the 2020-2021 season when Kaizer Chiefs beat them 2-1.
However, in other seasons the Sundowns have rarely seen lost games reach double digits in total, a testament to the club's players and their unflinching talents.
Most Consecutive Title Wins – 5
Mamelodi Sundowns have made title-winning part of their players' DNA, and for a time they did it five times consecutively. Starting in 2017, they won every PSL tournament up to and including the 2021-22 season. The odds of this happening are astronomical, but they pulled it off.
Now the question is: will they repeat this dominating performance in the near future?
Image Credit: Source