news
African Leaders Propose Carbon Tax to Combat Climate Change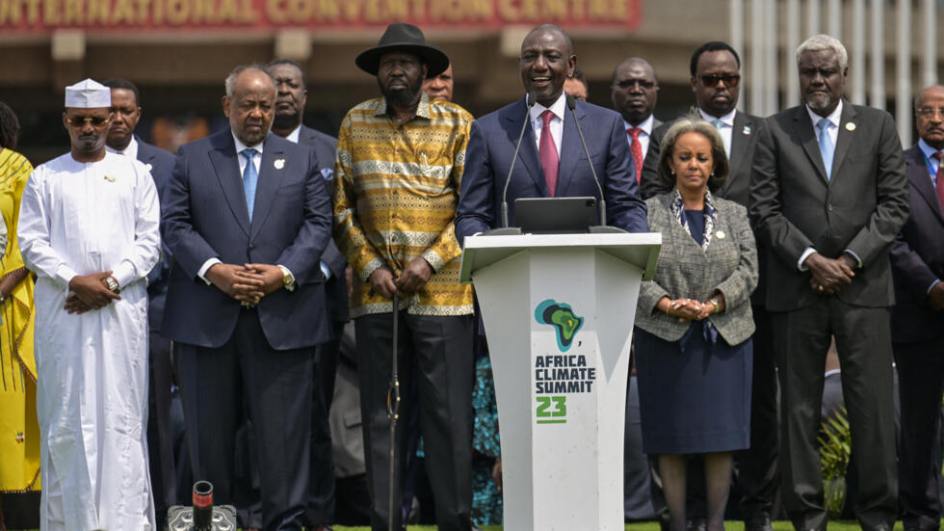 African heads of state have revealed the "Nairobi Declaration" during their closing remarks of the inaugural Africa Climate Summit held in Nairobi, Kenya on Wednesday, 6 September.
Within the document, the African leaders proposed several points of action in the fight against climate change, including a call for greater global carbon taxes as well as encouraging global north nations to allocate more resources to assist poorer nations.
Global leaders were also spurred on "to rally behind the proposal for a global carbon taxation regime, including a carbon tax on fossil fuel trade, maritime transport and aviation, that may also be augmented by a global financial transaction tax" within the declaration published at the end of the three-day conference.
The "Nairobi Declaration" is being hailed as a significant step forward in the fight against climate change. It is a call to action for all countries to work together to reduce emissions and build a more sustainable future.
"In Africa, we can be a green industrial hub that helps other regions achieve their net zero strategies by 2050," said Kenya's president, William Ruto, before adding: "Unlocking the renewable energy resources that we have in our continent is not only good for Africa, it is good for the rest of the world."
Image Credit: Source