soccer
All Hail Manchester City, Your EPL Champions!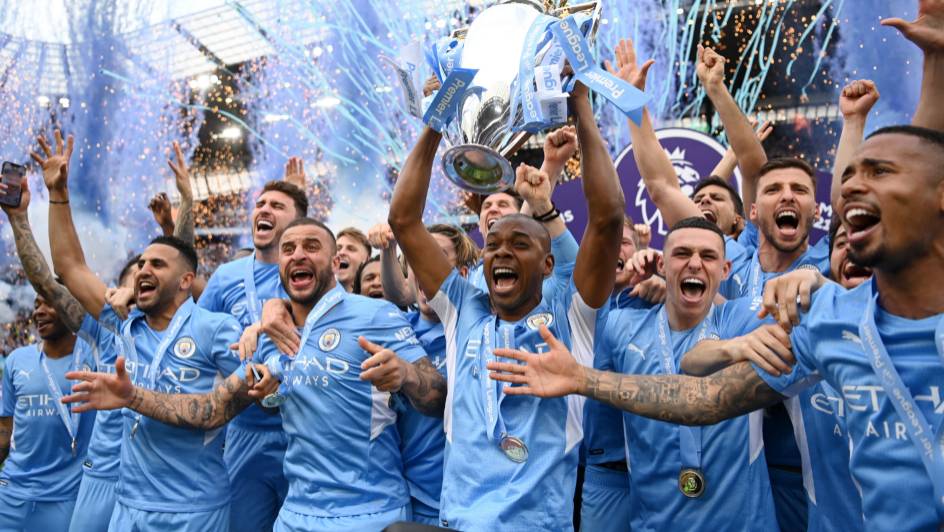 Manchester City have clinched the English Premier League (EPL) championship for a second year in a row after a 3-2 comeback against Aston Villa on Sunday, 22 May.
In a nail-biter to remember, the home crowd at Etihad Stadium watched as Villa took the 2-0 lead: Matty Cash headed it home at the 37th minute, and team-mate Philippe Countinho following up with a low shot 32 minutes later.
Indeed, all hope seemed lost for the Citizens – that is, until midfielder Ilkay Gundogan came off the bench in the second half and scored a goal in the 76th minute.
Two minutes later, team-mate Rodri stroked the ball from the edge of the box to level the score; but, in the 81st minute, all eyes were on Gundogan once again when he scored the winning shot!
After the final whistle, it was clear that Manchester City had won their fourth EPL title in five seasons, finishing one point ahead of rivals Liverpool.
"These guys are legends," City coach Pep Guardiola gushed. "When you win in this country four times in five years, it is because these guys are so special. They will be remembered forever."
Image Credit: Source