soccer
Arsenal Claim Astonishing Last-Minute Victory Over Man United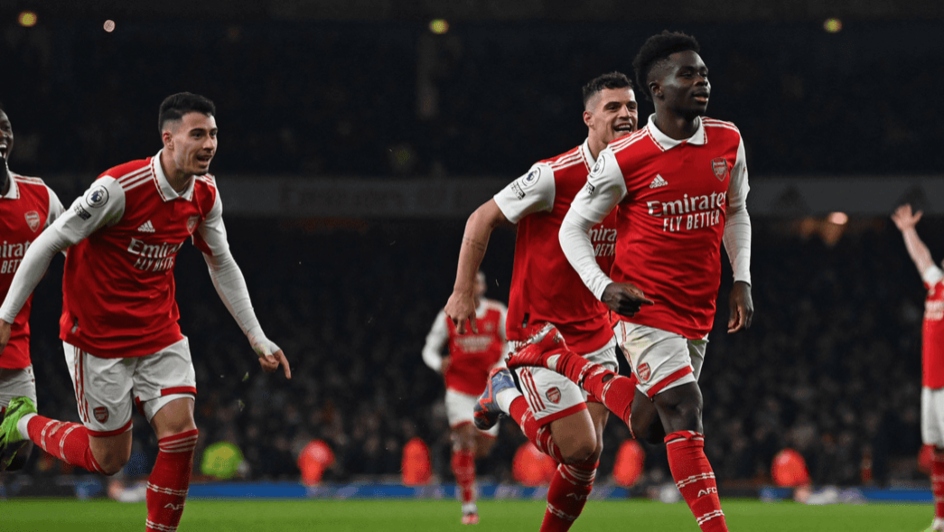 The crisp air at Emirates Stadium in London, England, was warmed by cheers on Sunday evening, 22 January, as Arsenal scored the deciding goal against Manchester United in the final minutes of the match.
The 3-2 victory has restored the Gunners to a five-point advantage over Manchester City, solidifying their place at the head of the English Premier League table.
Midfielder Marcus Rashford wasted no time claiming the first goal for Man United just 17 minutes into the match, with attacker Bruno Fernandes providing the necessary support.
However, striker Eddie Nketiah – assisted by midfielder Granit Xhaka – pressed the home turf advantage for the Gunners just seven minutes later, equalising the game.
Neither side gave up ground during the next half hour on the field. It was some quick footwork by striker Bukayo Saka and defender Takehiro Tomiyasu that would finally break the visitor's defence, earning Arsenal their second goal at the 53rd minute.
Defender Lisandro Martinez brought the Red Devils back into the game with a goal just six minutes later, putting the scoreboard at 2-2.
Fans in the stadium roared with approval as a series of blocks and saves prevented either side from scoring for the next thirty minutes, until Nketiah claimed the final goal of the night at the 90th-minute mark, bringing the match to a close.
Image Credit: Source