news
Bidding Farewell to Queen Elizabeth II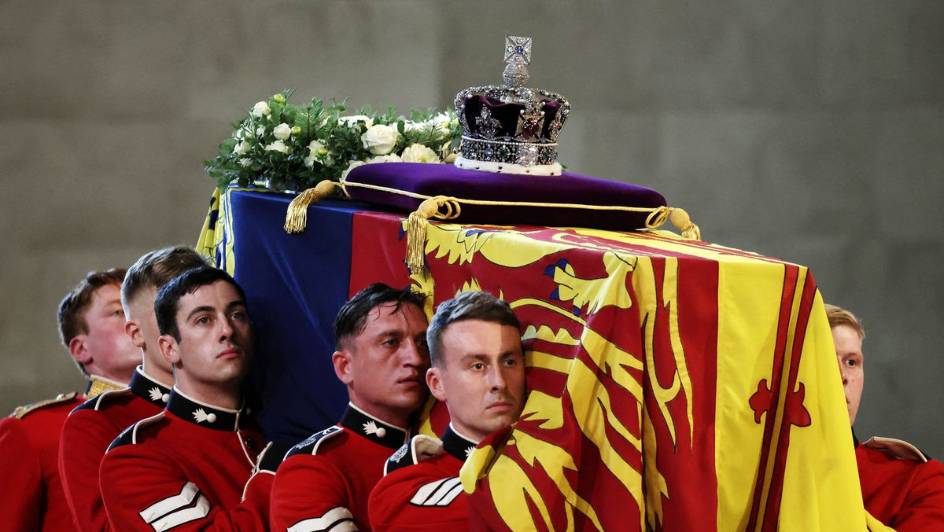 The British royal family bid farewell to their monarch, Queen Elizabeth II, today – Monday, 19 September – at Westminster Abbey in central London in a globally-watched event.
The queen, who passed away at 96-years-old on 8 September, was laid to rest at a grand-state funeral, which included a procession that stretched longer than a mile through London, as well as a religious ceremony at the church.
Her family was at the centre of the events as the new King Charles III, his siblings, and sons Princes William and Harry joined the procession on foot. The Queen Consort (Camilla Parker Bowles), the Princess of Wales (Kate Middleton), and the Duchess of Sussex (Meghan Markle) followed behind the procession in cars.
Hundreds of foreign royals and heads of state were invited to attend the ceremony, making it "one of the biggest diplomatic gatherings in decades", according to reports.
Amongst those attending were President Joe Biden of the United States of America; President Emmanuel Macron of France; and several heads of Commonwealth countries previously under Queen Elizabeth II's rule, just to name a few.
The queen will be laid to rest at Windsor Castle, alongside her husband of 76 years, Prince Phillip, who passed away last year.
Image Credit: Source