soccer
Bongani Khumalo Cheers Up Injured Bernard Parker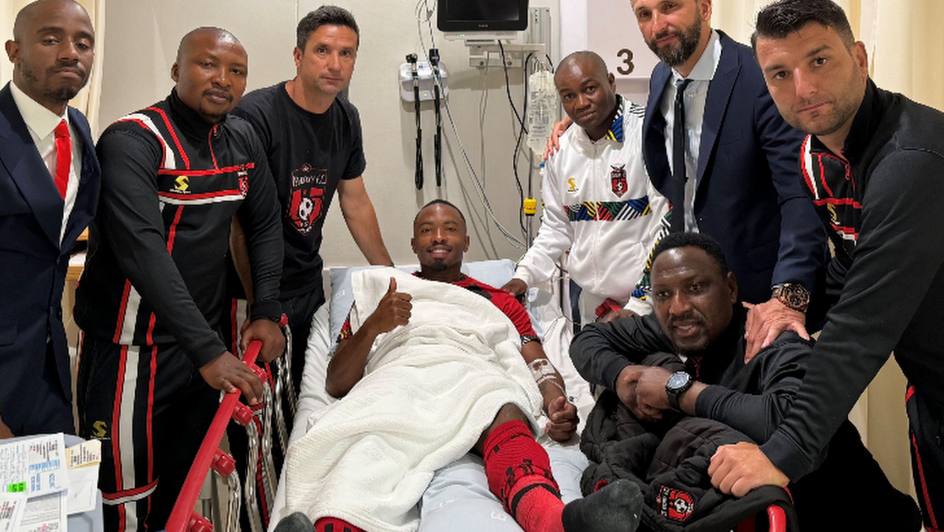 Former Bafana Bafana defender Bongani Khumalo is positive that TS Galaxy midfielder, Bernard Parker, will recover from a brutal leg injury.
On Wednesday, 18 October, Galaxy took on Mamelodi Sundowns in a Carling Knockout Cup match held at Mbombela Stadium in Mpumalanga. In the 57th minute, Parker was on the receiving end of a tackle by Sundowns midfielder, Bongani Zungu.
As a result, Parker sustained what appeared to be a broken leg, while Zungu was red-carded and sent off the pitch.
Speaking after the match – which Galaxy won 5-4 on penalties – Khumalo revealed that he had spoken to 37-year-old Parker, who feared that the injury could cost him his career.
"I told him that I've been through something similar … that this is not the end," Khumalo explained. "I said, 'My brother, this is another chapter in your book. This is how you keep our generation alive. You kept us believing, you stayed on for so long. This is not the end.'
"'Focus on recovery – yes, there will be an operation, I'm pretty sure of it. From there, focus on recovery and your strength; after that, you go back to what you love doing, which is playing football.'"
It will likely take a considerable amount of time before Parker can fully recover – until then, a speedy recovery to him!
Image Credit: Source