entertainment
Bret Michaels Adopts Dog With Same Name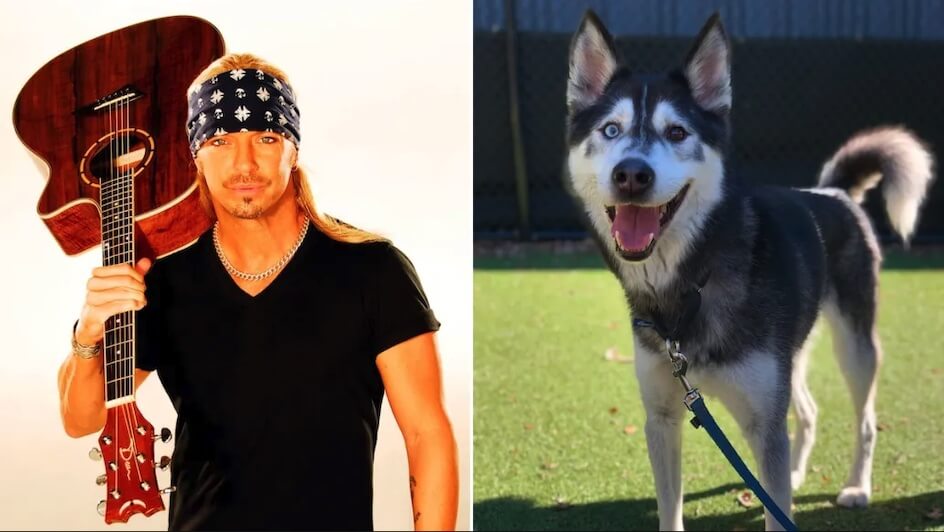 It's not every day you get to hang out with yourself, and Bret Michaels now gets to call himself his own best friend after adopting a dog that shares his name.
The six-year-old husky was mentioned by the Nebraska Humane Society via Facebook last week, calling him a "hero" for donating blood to an ill kitten.
News of the courageous canine's good (boy) deed caught the attention of the 60-year-old musician, who reached out to the Omaha-based animal shelter.
Not long after, Bret Michaels the dog was adopted by Bret Michaels the Poison frontman, who shared the wholesome news in an Instagram post on Saturday, 21 October.
Alongside several photos, he added the caption: "My Friends – meet li'l Bret Michaels, the husky and also Roses & Thorn, the kitten he saved. Along with the incredible human beings & staff that worked so hard to save & improve pet lives. [sic]
"It takes a village of awesomeness & now I have a new mission: to find an incredible home for the kitten! [sic]" Michaels added.
Image Credit: Source