entertainment
Celeb Twitter Round-Up: Ayepyep to Reopen Amid Gangsterism Fears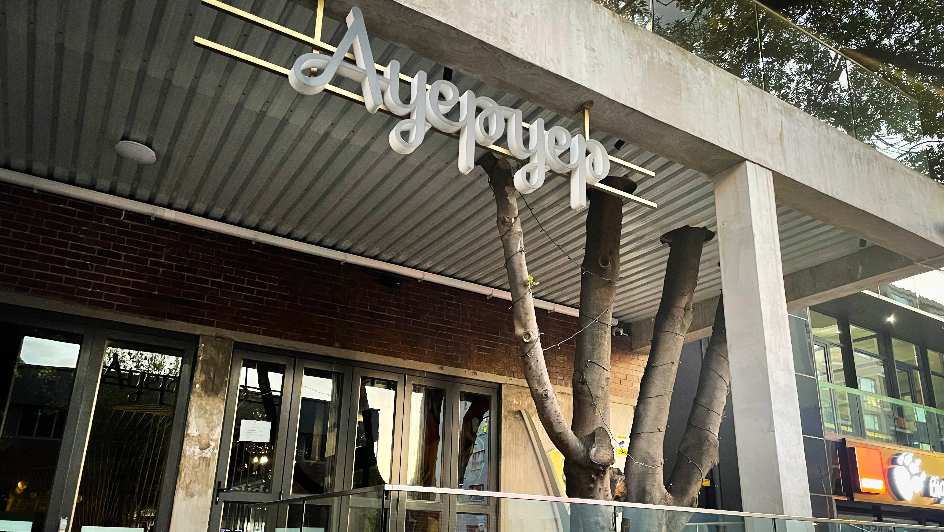 This Friday, 22 September, the Ayepyep Lifestyle Lounge in Cape Town, Western Cape, is reopening its doors.
Last month, Ayepyep – which was co-founded by the late amapiano artist, DJ Sumbody, in 2016 – temporarily closed its doors in response to threats allegedly made by Cape Town-based gangsters. On top of that, there was a pretty lengthy court battle regarding Ayepyep's ownership.
Now, according to entertainment commentator, Phil Mphela, the upmarket club is reopening to the public after the family of Sumbody (real name Oupa Sefoka) reached a legal settlement that gives them 50% ownership of the venue: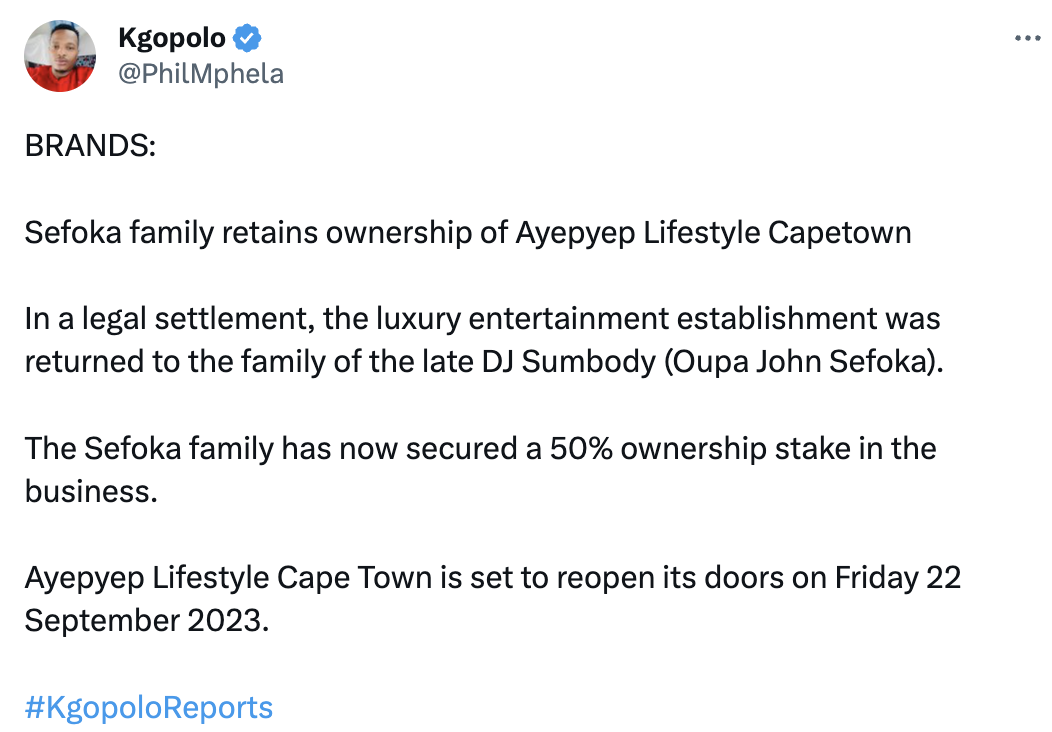 "Preserving my brother's legacy has been at the heart of our relentless pursuit of justice," said Koketso Sefoka, Sumbody's brother, in a recently released statement. "Ayepyep isn't just a venue. It is a living tribute to his passion, creativity and dedication to the vibrant culture of Cape Town's social scene.
"As Ayepyep Lifestyle Cape Town returns to our family after a lengthy battle, we're inviting patrons to join us in honouring and celebrating my brother's vision and legacy."
Over on Twitter/X, there were some incredibly mixed reactions to the news – all of which are kinda valid. On the one hand, some tweeps were happy that the Sefokas are now able to benefit from the "Mabebeza" hitmaker's enterprise:



However, a vast majority of other tweeps are worried about the potential return of the alleged gangsters who caused the venue to close in the first place. From wondering who's in control of the other 50%, to urging the Sefokas to sell up in order to preserve their safety, their thoughts ran wild in the timeline: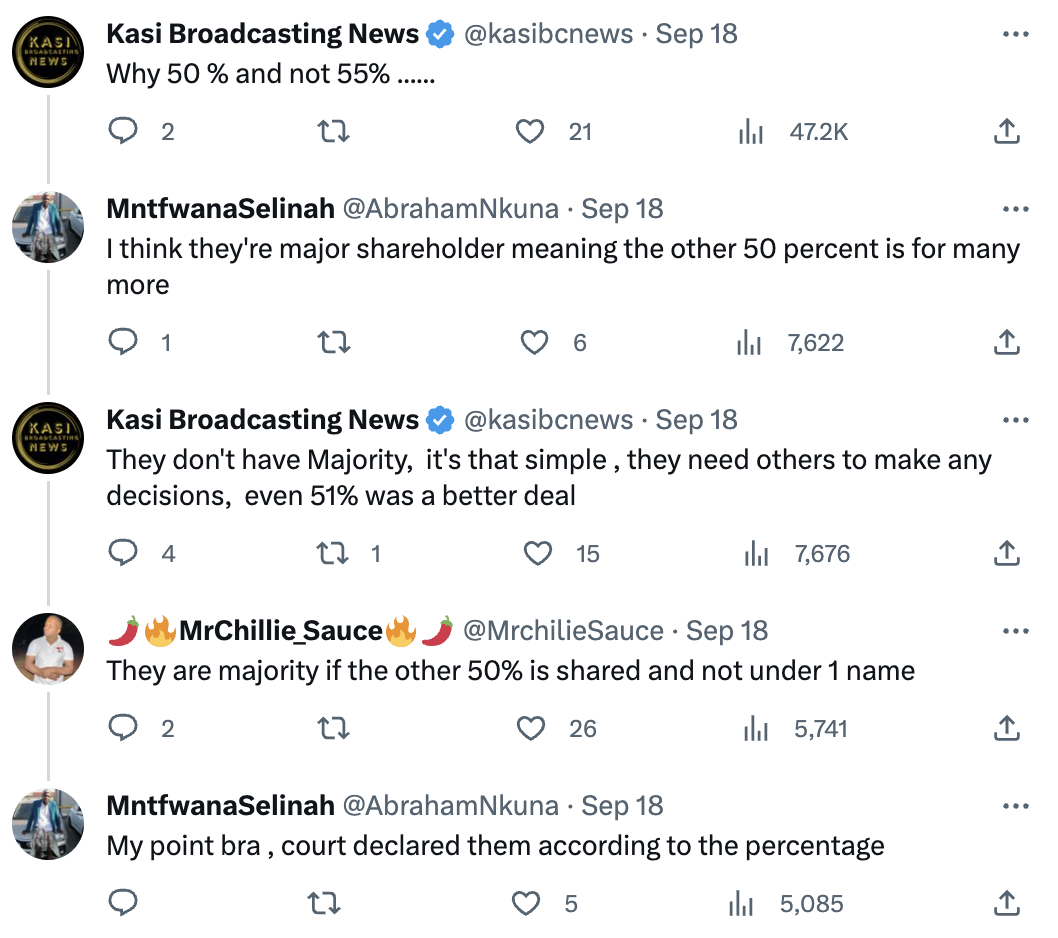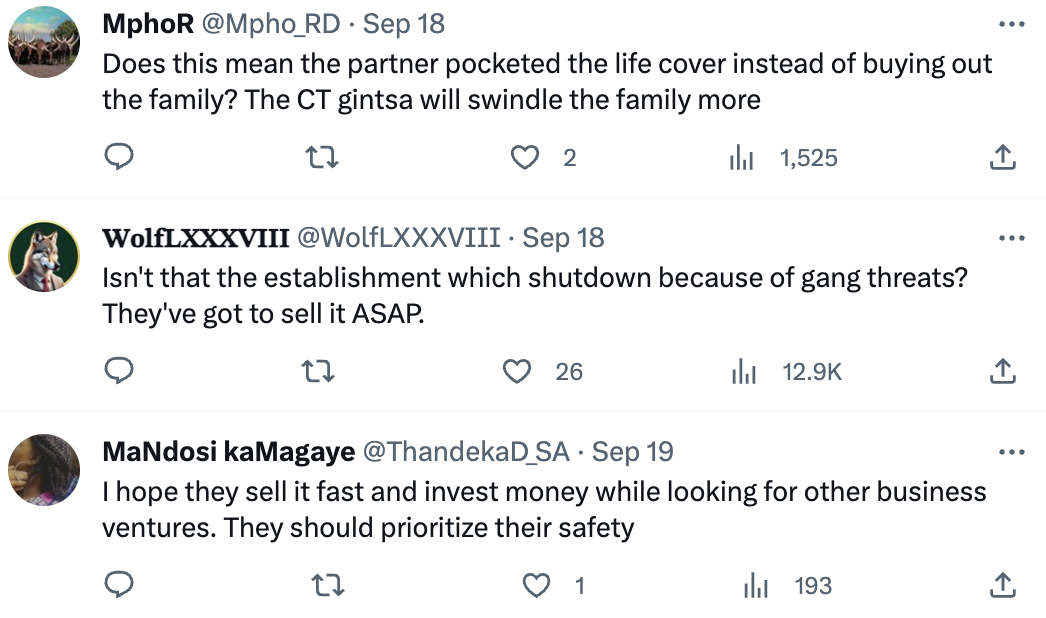 Eish, eish, eish. What's supposed to be a happy occasion has turned into a stomach-churning, wait-and-see situation. All we can hope is that come 22 September and thereafter, Ayepyep won't have any kind of disaster, for the sake and safety of its patrons and Sumbody's family.
As always, watch this space!
Image Credit: Source