entertainment
Celeb Twitter Round-Up: SK Khoza Joins "The Black Door"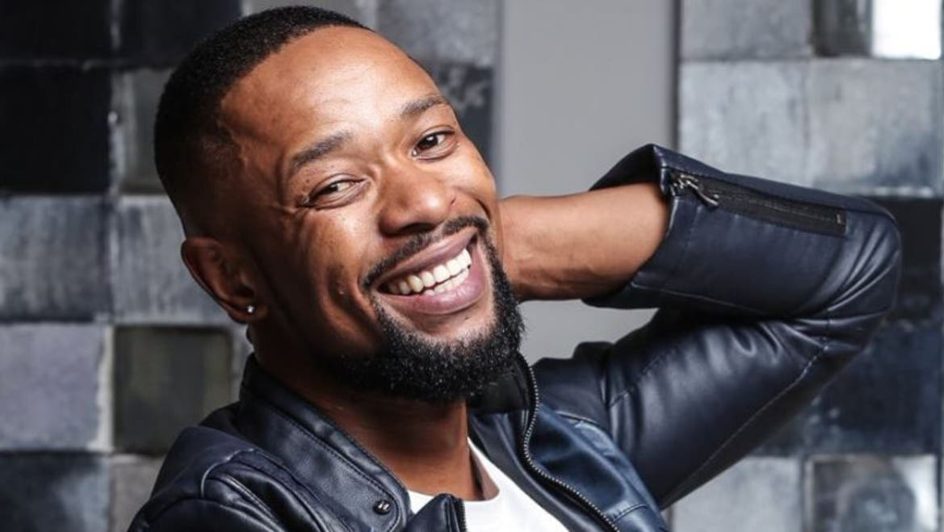 After a couple of turbulent months, actor Sthembiso "SK" Khoza's star is back on the rise after landing a new TV role.
Back in April, Khoza hit the headlines after videos of him getting into heated confrontations with strangers, insulting and swearing at them, emerged online. Three months later, a leaked sex video of him and a mystery woman surfaced, coinciding with the news that he was joining the (mostly sexually explicit) subscription service, OnlyFans.
Now, it seems that the 36-year-old is getting his acting career back on track after production company, Black Brain, made this announcement on Thursday, 4 August: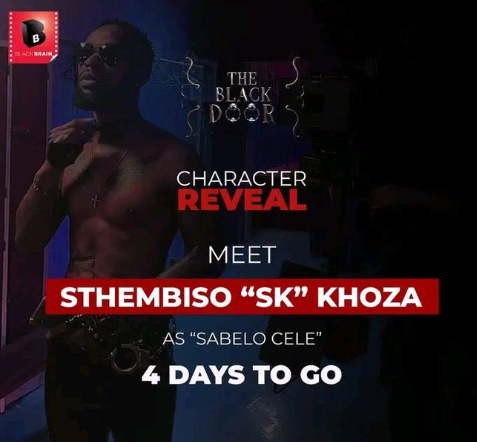 He will portray Sabelo Cele, a stripper on the erotic ETV series, "The Black Door". Per reports, Sabelo "aims to reveal the truth behind Mam' Reb's cutthroat nature, and allow viewers to tap into Boniswa as an emotional, spoilt, but real-life woman and mother."
Khoza and his brother, Abdul, had been selected to play Sabelo, but the latter's scheduling conflict meant that the former won out in the end.
Over on Twitter, fans congratulated him on his hot new role: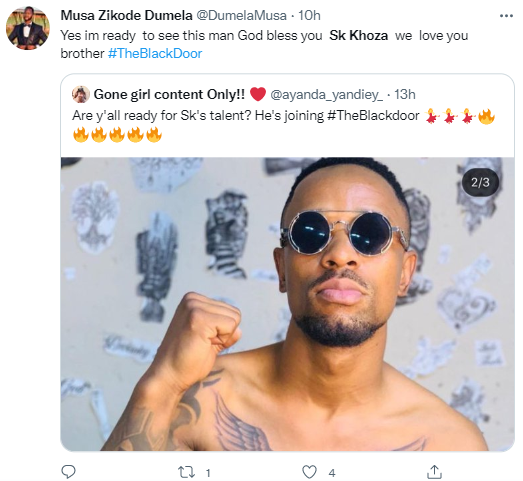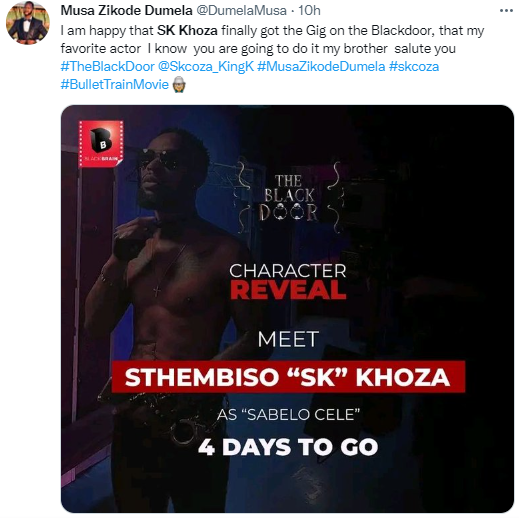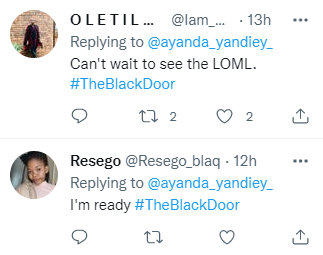 @chanty_x_nyamup seemed happy that his exploits (particularly that video) was not holding him back from bagging new opportunities: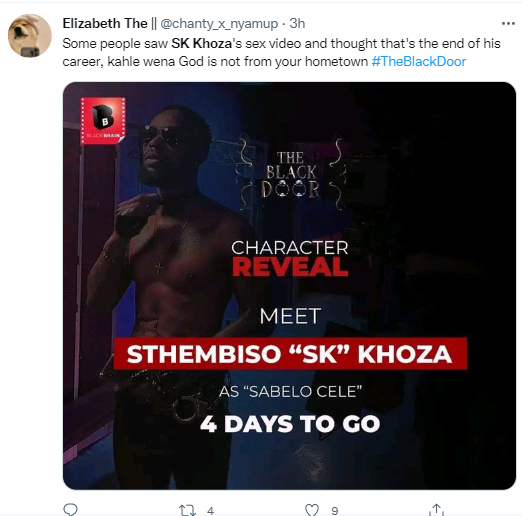 @Rascal72641888 hoped that it'll help place him in a healthier state of mind (if we interpreted their tweet right):

@WhitneyKataka joked (we hope) that his aforementioned exploits were all done on purpose for this very reason: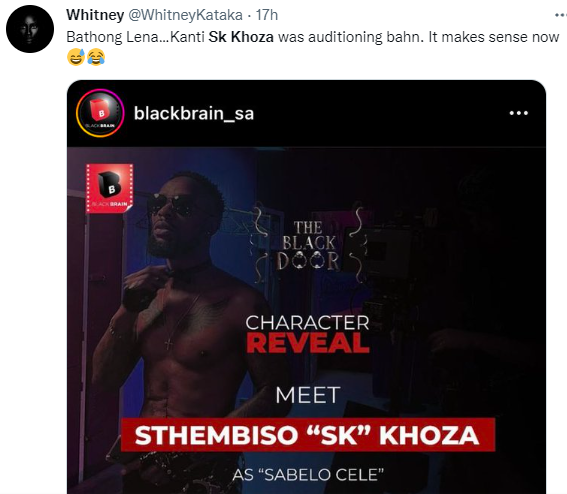 Khoza is set to make his debut on "The Black Door" next Monday, 8 August – will you be tuning in?
Image Credit: Source