entertainment
Celeb Twitter Round-Up: Zoleka Mandela Reveals Cancer Diagnosis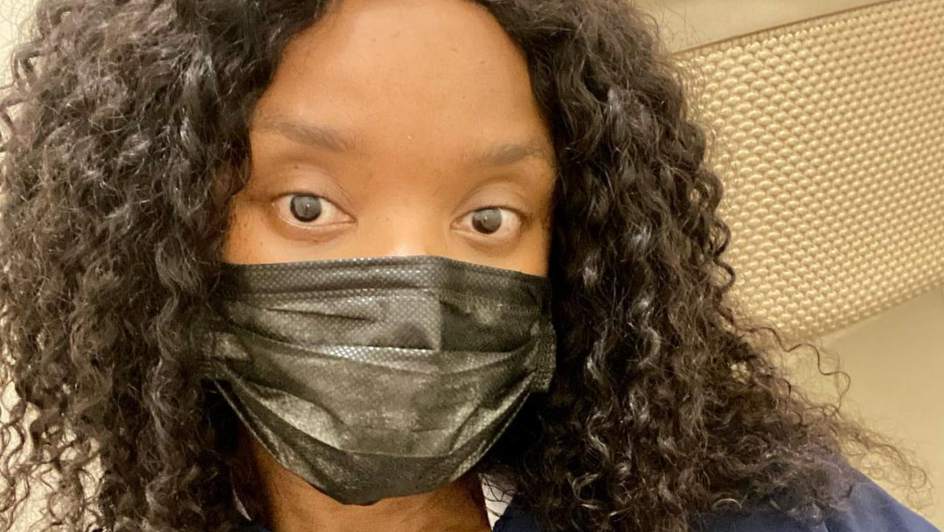 Writer, activist, and cancer survivor Zoleka Mandela has Twitter in tears after sharing some heartbreaking news.
Mandela – who was treated for breast cancer in 2011 and again in 2016 – took to Instagram on Tuesday, 23 August, where she revealed this: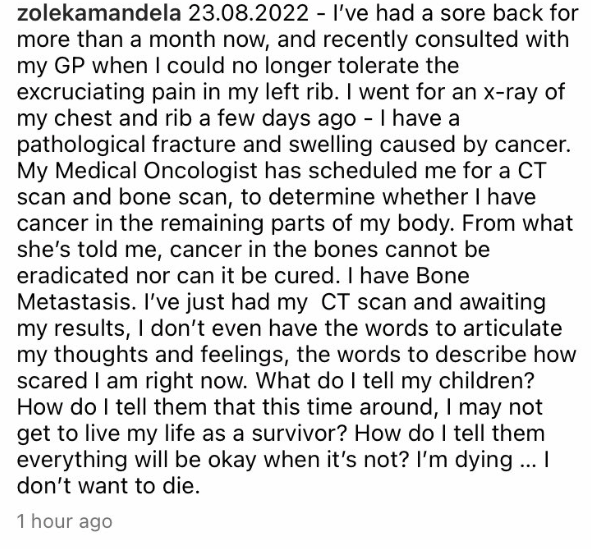 Bone metastasis is a form of cancer which sees cancer cells spreading to the bones. Although treatments are available in order to provide relief to the sufferer, there is no cure for the disease at this time.
Per Mandela's post, the diagnosis had made her worry about her children – and for her life, too.
"What do I tell my children?" the 42-year-old lamented. "How do I tell them that this time around I may not get to live my life as a survivor? How do I tell them everything will be OK when it's not? I'm dying … I don't want to die."
After sharing the post, she received sympathy from all quarters on Twitter:


Many more tweeps lamented that Mandela – who also previously struggled with alcohol and substances addictions, who lost her daughter Zenani in 2010, and just welcomed another daughter earlier this year – is going through the most, and for that they sent her their prayers and best wishes: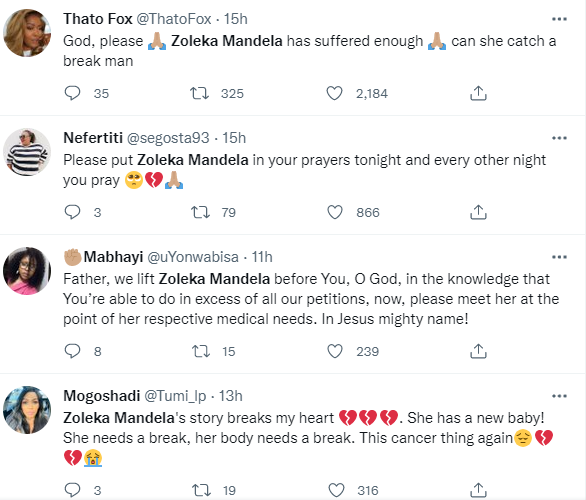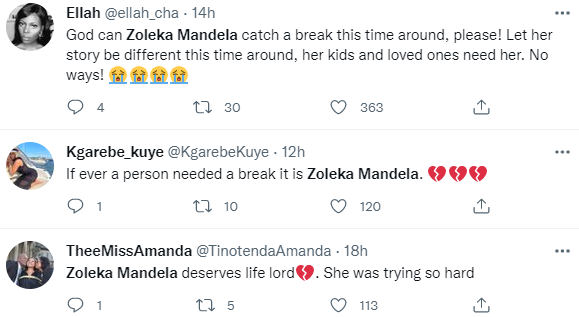 Some wondered how this could be happening to her while sending in more messages of love and light: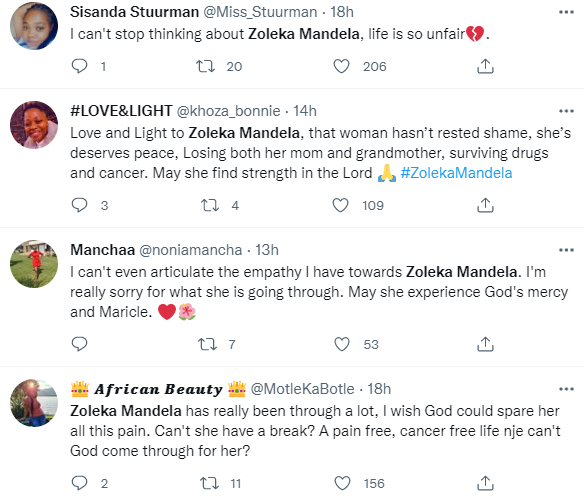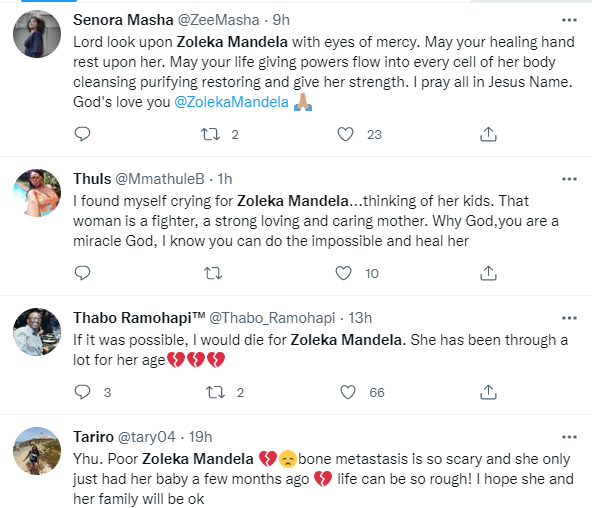 Miss Pru DJ also chimed in with her well-wishes:
@alkemela was moved to share their own personal take on dealing with this disease:
Indeed, prayers up for Zoleka Mandela and her family during this time.
Image Credit: Source