news
Firefighters to Run the Two Oceans For Charity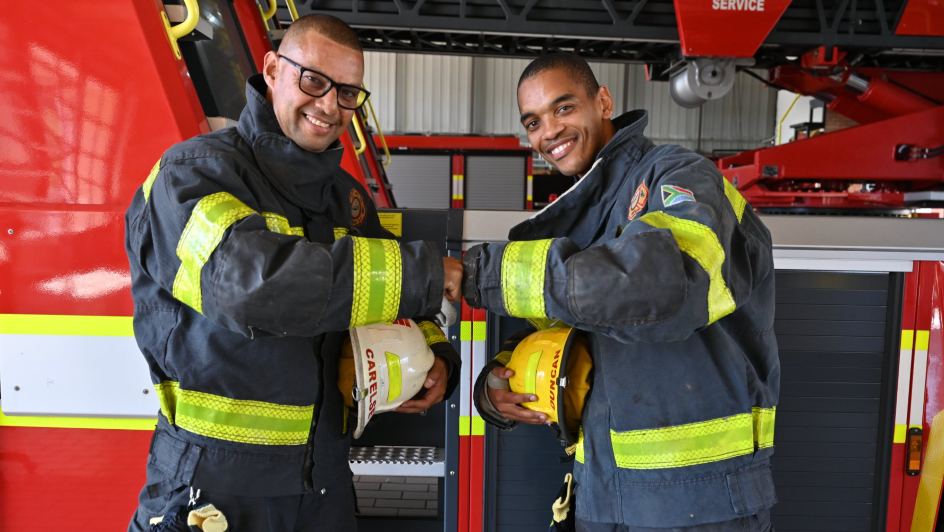 Two firefighters, Jermaine Carelse and Ronaldo Duncan, will be running the Two Oceans Half Marathon this weekend in their full gear in the name of charity.
The dedicated pair will run the gruelling 21.1km race in Cape Town, Western Cape on Sunday, 16 April, to raise awareness and donations for the non-profit organisation, Volunteer Wildfire Service.
With the added weight of their Personal Protection Equipment (PPE) – which can weigh between 20-36kg – the two hope to complete the race within two hours and forty minutes.
Between the two locals, they have a combined 45 years of experience in the life-threatening firefighting business. Carelse is currently the Divisional Commander at the nearby Goodwood Fire Station while Duncan is currently based at the Sir Lowry's Pass Fire Station in Gordon's Bay.
Mayoral Committee Member for Safety and Security, Alderman JP Smith, spoke with a local publication on Wednesday, 12 April: "This is but the latest example of individuals going above and beyond, and for such a great cause to boot."
"I want to wish Jermaine and Ronaldo all the very best for their adventure. It is no easy feat, but I have full confidence in their abilities," he added.
Image Credit: Source