soccer
Jadon Sancho and Erik ten Hag Tiff Escalates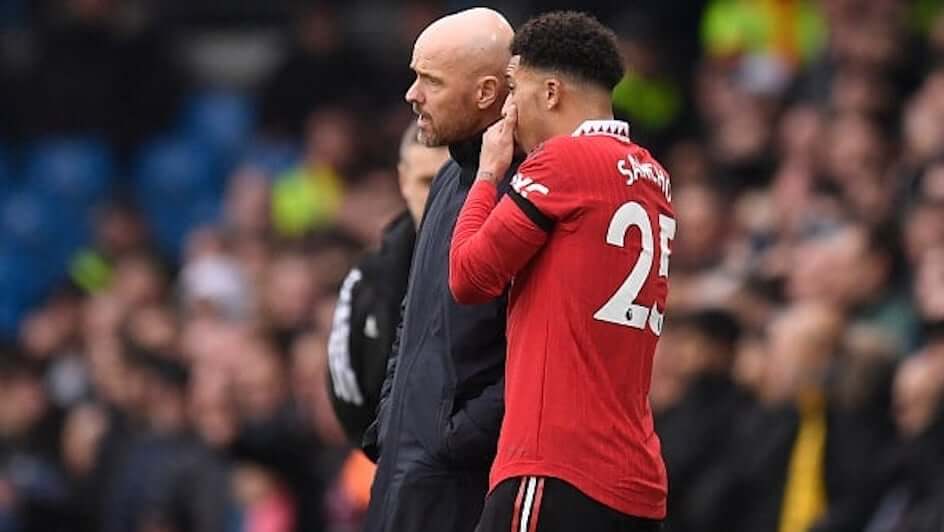 The squabble between Manchester United coach Erik ten Hag and Jadon Sancho looks to be escalating as the two men continue to butt heads.
According to reports, things started getting icy earlier in the month when the Red Devils boss did not select the 23-year-old winger for a game against Arsenal due to Sancho not meeting certain training performance standards.
In a now-deleted social media post, Sancho criticised the move while complaining that he was made out to be a scapegoat. Insiders say he has not apologised for the outburst, which has only made his future at Old Trafford more uncertain.
Recent reports claim that the former Borussia Dortmund footballer has now been banned from eating with his teammates and has limited access to the sporting facilities. Meanwhile, Man U footballers, Marcus Rashford, Harry Maguire, and Luke Shaw have privately asked Sancho to apologise to ten Hag.
One source said: "Jadon's teammates have been telling him to back down and say sorry to the boss. They want him to apologise. They sympathise with him and the way he feels, but recognise a line was crossed with what he posted."
Image Credit: Source