entertainment
Legendary Vocalist Tony Bennett Dies at 96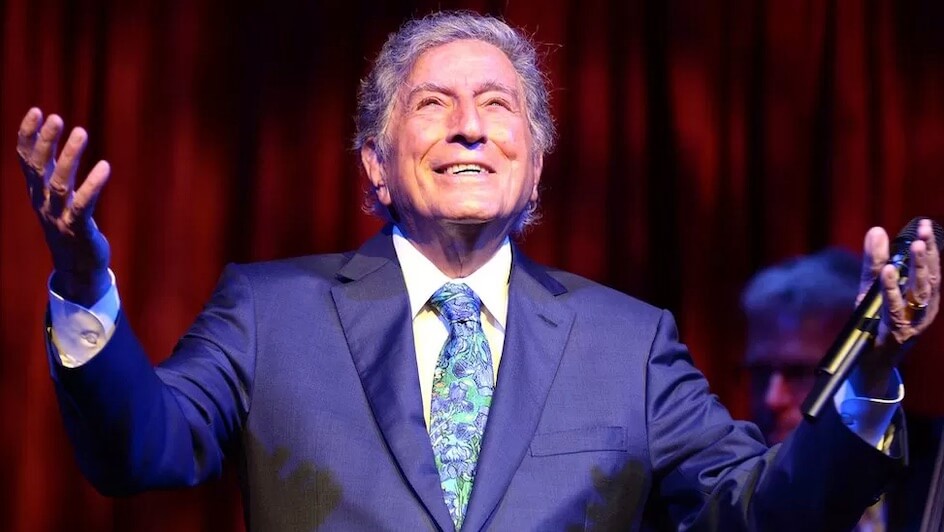 Tony Bennett, a singer whose career spanned several decades, has died at the age of 96-years-old.
Bennett's passing at his New York City, New York home was communicated via an American news publication on Friday, 21 July. The cause of death was not announced, but in 2016 he had been diagnosed with Alzheimer's disease. His last public appearance was in April this year, which saw the "I Left My Heart in San Francisco" crooner using a wheelchair at the time.
Born Anthony Dominick Benedetto on 3 August 1926 in the suburb of Queens in New York City, he found success in the early 1950s singing commercial pop tunes, and found his first hit with "Because of You".
In 1965, his contemporary, Frank Sinatra, praised Bennett in a "Life" magazine interview: "For my money, Tony Bennett is the best singer in the business … He moves me. He's the singer who gets across what the composer has in mind, and probably a little more."
Bennett's illustrious career saw him performing jazz, pop and big band tunes; he released over 70 albums which won multiple awards, including 20 Grammy Awards, a Lifetime Achievement Award and two Primetime Emmy Awards.
His easy-going humour and consistent musicianship brought him millions of fans, and Bennett's enduring popularity saw him performing with a variety of pop stars such as Lady Gaga, Amy Winehouse and Carrie Underwood.
Image Credit: Source